2020: The Year of Vital Digital Transformation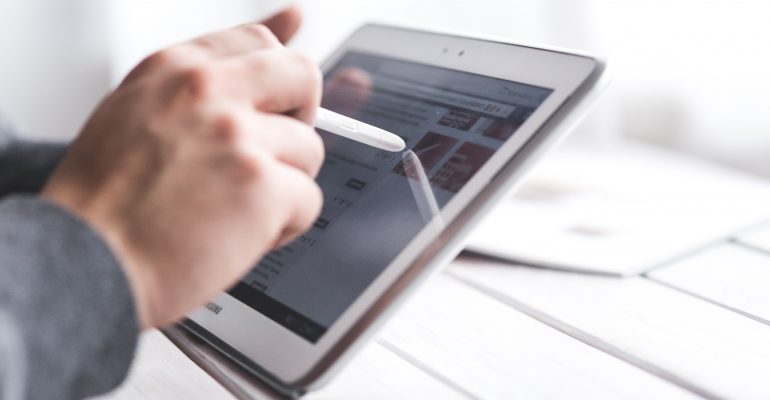 2020: The Year of Vital Digital Transformation
One of the most interesting outcomes of COVID-19 is how quickly the world has gone digital. And how efficient the digital transformation was.
Many industries and organizations began using advanced technologies to continue their work without losing much productivity. Moreover, many companies discovered that these new technologies could be incorporated with a remote workforce. It has been like a pilot for many of these digital tools. Most of which have proven they are capable of adapting and enhancing the modern workplace.
As governments around the world loosen the lockdown restrictions, organizations are likely to continue using the new digital tools. The world of work will never be the same as 2020 will become known as the year of vital digital transformation.
The Importance of Virtualization
Virtualization, the method of making a work process virtual, more manageable and scalable, has helped many industries adjust to the changes that COVID has brought to the global economy.
The benefits of virtualization are seen the most during a crisis, such as a pandemic. When human labor is no longer available, technology is capable of keeping things running. It does so while keeping people safe.
There are several advantages to virtualization including:
Speed – virtualization can improve the speed of processes. Because you are often working with very large and powerful computers, they are capable of higher speeds than a human could manage.
Cost-efficiency – hiring employees can be expensive. You have to consider salary, benefits, taxes and other costs that are involved with employment. However, programming a computer to take over a task costs much less. It also allows you to make the most of your employees by not wasting their time on menial tasks.
Accuracy –  machines are programmed to focus on a specific task and can do so without distraction. This helps remove the chance of human error that can interrupt processes.
Resource utilization – businesses need to do more with less and virtualizing your processes can help you maximize your productivity with fewer resources. By having some of your workplace tasks virtualized, you can make the most of your employees' time and skills. Rather than having workers perform or oversee mundane tasks, you can have them work on things that take full advantage of their skills and abilities.
Reduced risk – Many of the processes that rely on individuals can be put in danger if something happens to that individual, such as they become sick or have problems with local infrastructure. However, by virtualizing the process, this problem is no longer a drawback and you can continue to meet customer demand.
E-commerce
One area that has seen digital transformation grow quickly is retail, particularly e-commerce.
Social distancing has forced consumers to find new avenues of shopping, most of it online. Researchers have noted e-commerce activity has doubled what it was last year. Giant retailers who foresaw this growth early on were able to respond quickly, providing offers and incentives to attract shoppers. For example, both Walmart and Amazon offered free shipping on most orders. This decision helped boost their reputation in the eyes of consumers. The companies decision gave shoppers a financial break while encouraging more people to use them as retailers instead of smaller e-commerce shops that did not offer free shipping.
With shoppers reluctant to head back to brick and mortar stores, the e-commerce industry can expect to continue to grow. Some of the retailers who had to close due to the COVID lockdown were quick to jump online and build their e-commerce business arm. Many others are starting to follow suit.
Digital Productivity/Collaboration tools
One of the ways that most organizations responded to remote work orders was to incorporate technology like video conferencing, team collaboration tools and productivity technology. Each of these has been beneficial in keeping workplaces running despite distances. Some of the advantages of using them include:
Usability – most of the productivity and video conferencing tools are easy to use. In fact, many schools that have closed have been using them with young students. Tools that are simple and intuitive will have the widest adaptation rates.
Improved communication – remote teams are able to communicate and meet virtually using video conferencing and collaboration tools. This capability is key to the success of many workplace projects.
Affordable – tech tools designed to enhance work from home options are also affordable – some free. This helps reduce the cost for organizations to virtualize their activities.
Flexible scheduling – the ability to meet online anytime, anywhere can bring teams from different timezones together, further improving communication and productivity.
Digital Signatures
Some of the biggest challenges that the digital workplace has faced are practical issues such as the signing of contracts. Thanks to technology that allows for secure digital signatures those concerns can now be in the past.
There are several benefits to using digital signatures including:
Unique to an individual – digital signatures belong to one individual
Secure – tampering can be easily detected
Wide acceptance – digital signatures are now widely accepted by most organizations
Time saver – with digital signatures, documents can be returned quickly, without having to wait on the post office or a messenger service
Cost savings – organizations spend less on paper and deliver costs
Telehealth
During the past couple of months, telehealth has seen substantial growth, particularly during pandemic isolation. Through technology, patients are able to meet with doctors, nurses and other medical professionals such as psychiatrists. Telehealth can also assist patients with managing their conditions and medications.
As isolation is promoted, many medical professionals are finding ways to continue offering patient care from a distance. This helps keep waiting rooms and emergency departments empty, prevent the spread of COVID-19 and respond to patient's Coronavirus concerns.
You can find out more about telemedicine at the Dignity Health website.