Analytics in Financial Services
We begin by developing a robust data strategy and architecture that aligns with your business objectives. Our experts work closely with your team to understand your data ecosystem, identify key data sources, and define data governance frameworks. By establishing data standards, data quality measures, and data integration protocols, we lay the foundation for accurate, reliable, and secure data analytics.
Trusted by Leading brands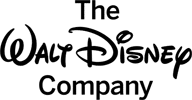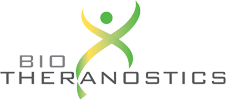 Data Analytics and Visualization
Technossus offers advanced data analytics and visualization solutions tailored to the needs of financial institutions. We leverage advanced analytics techniques, including predictive analytics, machine learning, and artificial intelligence, to uncover valuable insights from your data. Our visualization dashboards provide intuitive and interactive representations of data, enabling you to explore trends, identify patterns, and make data-driven decisions with ease.
Risk Analytics and Management
We help you mitigate risks and optimize risk management processes through sophisticated risk analytics solutions. Our experts employ statistical modeling, scenario analysis, and stress testing to assess and quantify risks across various dimensions, such as credit risk, market risk, and operational risk. By integrating risk analytics into your decision-making processes, you can enhance risk assessment, improve risk mitigation strategies, and ensure regulatory compliance.
Partner with Technossus for Analytics in Financial Services
Partner with Technossus for Analytics in Financial Services and leverage our expertise to unlock the full potential of data-driven insights and decision-making in your institution. Experience data strategy and architecture, data analytics and visualization, risk analytics and management, fraud detection and prevention, customer analytics and personalization, operational analytics and efficiency, regulatory compliance and reporting, business intelligence and performance management, data privacy and security. Contact us today to accelerate your journey towards a data-driven financial institution.
CASE STUDIES
Read our stand out customer stories