Application Innovation
With Technossus' Application Innovation services, you can unlock the power of innovation for your applications. We collaborate closely with you to understand your business objectives, industry landscape, and user needs. Our team of experts then applies their deep technical knowledge and creative thinking to develop groundbreaking solutions that push the boundaries of what's possible.
Trusted by Leading Healthcare Brands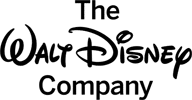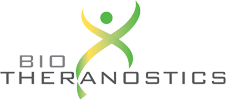 Identifying Opportunities for Disruption and Improvement
We analyze your existing applications and processes to identify opportunities for disruption and improvement. By leveraging emerging technologies such as AI, machine learning, blockchain, and IoT, we help you revolutionize your applications, streamline workflows, enhance user experiences, and create new business opportunities.
Prototyping and Rapid Iteration for Quick Wins
Through rapid prototyping and iterative development, we bring your innovative ideas to life quickly. Our agile approach allows us to build functional prototypes and gather valuable feedback from users early in the development process. This iterative cycle of design, development, and feedback ensures that we deliver solutions that truly meet your needs and exceed expectations.
User-Centric Design for Exceptional Experiences
We prioritize user-centric design principles to create applications that provide exceptional user experiences. Our team of UX/UI designers employs user research, personas, and usability testing to understand your target audience and design intuitive interfaces that drive engagement and satisfaction. By putting users at the center, we create applications that resonate with your customers.
Continuous Exploration and Technology Adoption
Technossus believes in continuous exploration of emerging technologies and their potential impact on your applications. We stay at the forefront of industry trends and advancements, evaluating new technologies and assessing their relevance to your business. Our experts guide you in adopting the right technologies that drive innovation and ensure long-term success.
Seamless Integration and Scalability
We understand the importance of seamless integration and scalability in the modern application landscape. Our solutions are designed with interoperability and scalability in mind, ensuring that they seamlessly integrate with your existing systems and can scale to meet growing demands. This flexibility allows your applications to adapt to evolving business needs and technological advancements.
Transform Your Applications with Technossus' Application Innovation
Partner with Technossus for Application Innovation services and embark on a journey of digital transformation. Experience the power of disruptive ideas, rapid prototyping, user-centric design, continuous exploration, seamless integration, and scalability. Contact us today to innovate your applications and drive business growth in the digital era.