Artificial Intelligence
AI Consulting – Technossus provides AI consulting services that help businesses to identify opportunities for implementing AI solutions that can help them achieve their goals. Their skilled team of AI experts work with businesses to understand their specific needs and to develop AI strategies that are uniquely tailored to their specific goals.
AI Development – Technossus offers AI development services that help businesses to design, develop, as well as deploy customized AI solutions that meet specific needs. The Technossus team of AI developers are highly skilled and experienced, and they utilize the latest AI technologies to implement solutions that are efficient, scalable, and effective.
AI Integration – Technossus also offers AI integration services that assist businesses with integrating AI solutions into their existing systems and ongoing processes. Their experienced team of AI services experts work every step of the way with businesses to understand their current systems and processes and to develop AI solutions that flawlessly integrate with them.
AI Maintenance and Support – By working to implement ongoing maintenance and support for AI solutions, Technossus ensures that they continue to function efficiently and deliver the client's desired results. The Technossus team of AI industry experts are available 24/7 to provide support and any troubleshooting as needed.
Trusted by Leading Healthcare Brands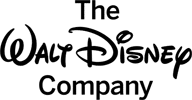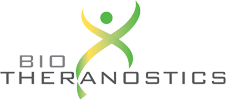 Benefits of Technossus AI Services:
There are many benefits to cloud development services from Technossus, including:
Increased Efficiency – AI solutions help businesses automate many of their more repetitive tasks, which allows employees to focus on the more complex and strategic tasks. This leads to increased efficiency and productivity, which allows businesses to achieve their goals more effectively and quickly.
Improved Decision-Making – AI services from Technossus can help businesses analyze large amounts of data both quickly and accurately. This provides insights that can inform better decision-making, which can lead to better outcomes as well as a competitive advantage in the marketplace.
Better Customer Experience – AI services and solutions can help businesses personalize their interactions with their customers, providing a more engaging and unique experience. This can often lead to increased customer satisfaction and loyalty, which helps businesses to achieve their goals.
Scalability – AI solutions can be scaled up or down as needed, making them a flexible and adaptable solution for businesses of all sizes. Technossus can help businesses to design and deploy AI solutions that are scalable and can grow as the business grows.
Contact Technossus for Artificial Intelligence Services
Technossus is a leading AI service provider that offers a significant range of AI solutions and services that help businesses to achieve their operational goals. From AI consulting to AI maintenance and support, Technossus has the skills, expertise, and experience required to design, develop, and deploy custom AI solutions that meet the specific needs of all types of businesses. With the benefits of increased efficiency, improved decision-making, better customer experience, and scalability, AI services and solutions are becoming a critical tool for businesses of all sizes, with Technossus being at the forefront of providing these solutions. Contact Technossus today to learn more.