COVID-19 Response: Short-Term Strategy for CIOs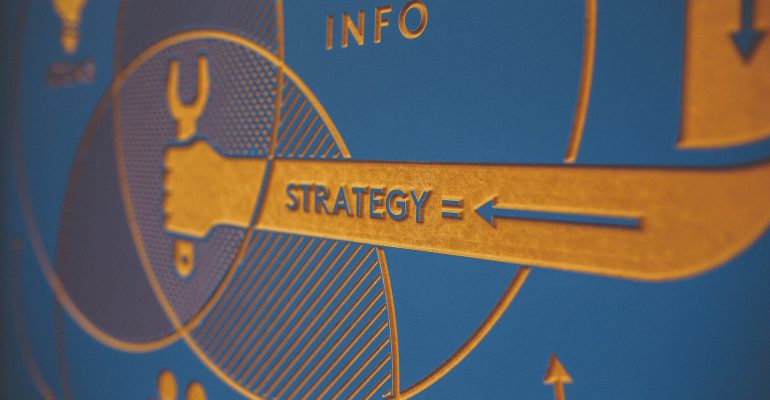 COVID-19 Response: Short-Term Strategy for CIOs
COVID-19 has changed the way we work. Many employees are caught in a place of uncertainty. Customers' demands are changing. Some companies are overwhelmed by a sharp increase in demand while other organizations suffer from a significant drop in sales.
The reality is that CIOs need to prepare for a new way of doing business. In the short term, the focus needs to be on getting remote teams functioning and productive. There also needs to be some workforce planning done over the coming months. As businesses start to adjust to a post-pandemic process, repackaging product offerings can help recoup lost revenues.
It is important to remember that we can look upon this situation as either a crisis or an opportunity. CIOs that strategize and plan for their company's future are the ones that will be remembered as great leaders. Here are the key areas that CIOs should occupy themselves with for the short-term.
Enable Remote Work
Organizations should prepare themselves and their employees to work remotely. While many businesses have already shifted to a remote work model, it is likely that remote workplaces are here to stay. CIOs should assess what type of tools their employees need to work productively. This may include messaging apps, project management software, video conferencing platforms and more. You'll likely need a mix of software tools to build the right remote workplace environment for your company. Opt for tools that will be the simplest solutions for your staff.
Another key element of managing a remote workplace is security. CIOs need to ensure that their employees are working with secure connections. This could mean endpoint security management needs to be installed on remote devices. Any apps and data that employees will be utilizing from their homes should also have a strong level of security.
Your organization should also develop remote working policies that can be shared with all your employees. These guidelines can help your employees know what is expected and allowed while they are working from home. For example, advise your employees not to access or send private company data from insecure software solutions.
Conduct Workforce Planning
Adjusting to the post-pandemic world will require CIOs to identify risks and needs for your organization. This will include staffing shortages, which should be handled internally if possible. This may mean that you'll be shifting employees from areas that are low priority right now to areas that are in high need of extra manpower.
If it is not possible to fill the staffing gaps internally, reach out to temp agencies and similar services. You may also want to see what other companies in your industry are doing to bridge the gap. Perhaps there will be an opportunity to share resources in a co-operative way?
Innovative CIOs can also consider what aspects of operations could be automated to help with staffing gaps. Automating menial tasks can help free up employees who can work in your high-demand areas. It can also be a cost-saver for your organization.
Repackage Product Offerings
Customer demands have altered dramatically in the last few months. While some companies are seeing higher than normal sales, others are experiencing a significant slump. One way that CIOs can create a short-term strategy to deal with these changes is to repackage your product offerings. This requires some innovation and some insight into how your customer's spending habits have changed. For example, restaurants with too much food supply could sell meal kits online. Manufacturing companies can switch their production line to create more protective gear. It is all about meeting your customers where they currently are.
Consider what digital channels you can use to reach customers to improve your sales. Most consumers have gone online to shop for the things they need. This helps keep them safe while allowing them to get what they want. There are online marketplaces and social media channels that can help you engage with customers, which can be a great way to find out more about their changing needs and wants. Your organization may also want to develop an e-commerce section of your website that you can direct customers to.
Establish a Single Source of Truth
Helping your employees navigate the overwhelming amount of information available is an important responsibility for organizations. Compile information to help your employees understand what is happening and the best methods for adjusting to the changing environment. For example, information from trusted health sources like the CDC, local governments, and even reliable news outlets can be gathered together to clarify the best ways to stay safe and healthy during COVID-19. It might be useful for your employees to have some interactive data mapping so they can track the spread of the virus.
It is also crucial that your employees understand what your business plans are, both for the short-term and the long-term. Provide updated information regularly. This will help avoid any confusion or frustration that can occur when employees have misinformation or a lack of information.
How to Implement a Short-Term Strategy
A short-term strategy is important for keeping your business running. The idea behind it is to create a plan that will guide you and your employees through the next three to six months. They are usually developed to see an immediate change in cash flow or to launch a new product. A good short-term strategy will help you experience some level of recovery from COVID-19. It can also point you in the direction of a more long-term strategy. When it comes to implementing your short-term strategy, here are some tips:
Create smaller actionable tasks and assign them out as this will get more people involved
Set deadlines but be realistic
Clearly communicate your short-term strategy with your employees
Check in regularly on the progress of the tasks and strategy
Be flexible if your short-term strategy is not working
No matter what industry you are in, developing a short-term strategy is necessary to help your company make it through the COVID-19 pandemic.