Data Visualization
What is Data Visualization?
Data visualization is the process of presenting data in a visual or graph structure. Presenting data in this way makes it easier for people to understand the data. Data visualization can take many forms, including charts, graphs, and maps.
Technossus provides a suite of data visualization services that can help businesses in creating compelling visualizations that provide insights into their company's data. Some of the data visualization services that Technossus provides include:
Custom Dashboards – Technossus creates custom dashboards that give your organization a snapshot of your key business metrics. Custom dashboards can be created with a variety of data sources and can be tailored to meet the unique needs of your business.
Interactive Visualizations – By creating interactive visualizations, Technossus allows your business to explore and interact with your data. Interactive visualizations can be made using different data sources and can be uniquely customized to meet the needs of any business.
Infographics – Technossus creates infographics that show complex data in simple and easy-to-understand formats. Infographics can be utilized to convey complex data to ranges of audiences.
Trusted by Leading Healthcare Brands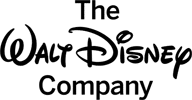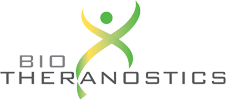 The Benefits of Technossus Data Visualization Services
Improved Understanding – Data visualization services can help businesses to understand their data better, making it easier to identify trends and patterns.
Actionable Insights – Data visualization can help businesses generate actionable insights from data, leading to benefits in decision-making.
Effective Communication – Technossus can help businesses with communicating their data effectively to their audiences, such as executives, customers, and stakeholders.
Customization – By customizing to meet the unique needs of businesses, Technossus ensures that visualizations are relevant and useful.
Contact Technossus for Data Visualization Services
From custom dashboards to interactive visualizations, Technossus has the skills and experience you need to implement custom data visualization solutions that meet the specific requirements of your business. With benefits such as improved understanding, effective communication, actionable insights, and total customization, data visualization services are proving to be an essential tool for businesses both large and small. Technossus is at the forefront of this emerging industry, so get in touch with them today.