Digital Optimization Strategy
Our Digital Optimization Strategy begins with a thorough audit and assessment of your current digital landscape. We analyze your website, mobile apps, social media presence, search engine visibility, and other digital touchpoints. By evaluating your digital assets, user behavior, and performance metrics, we gain valuable insights into areas of improvement and opportunities for optimization.
Trusted by Leading brands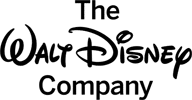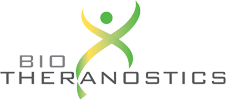 Goal Alignment and KPI Definition
We work closely with your team to align your digital goals with your overall business objectives. Through collaborative discussions, we identify key performance indicators (KPIs) that accurately measure the success of your digital initiatives. Whether it's increasing website traffic, improving conversion rates, or enhancing customer engagement, we define measurable goals that guide our optimization strategies.
Data Analytics and Insights
Technossus leverages data analytics to gain deep insights into user behavior, customer journeys, and digital performance. We collect and analyze data from various sources, such as website analytics, social media analytics, and customer feedback. By understanding user preferences, pain points, and engagement patterns, we uncover opportunities to optimize your digital assets and strategies.
Partner with Technossus for Digital Optimization Success
Partner with Technossus for Digital Optimization Strategy services and unlock the full potential of your digital presence. Experience digital audit and assessment, goal alignment and KPI definition, data analytics and insights, user experience optimization, SEO, CRO, personalization and customer segmentation, digital advertising and performance marketing, continuous optimization, and growth. Contact us today to enhance your digital performance, maximize customer engagement, and achieve digital success.
CASE STUDIES
Read our stand out customer stories