Driving Patient-Centric Innovation in Life Insurance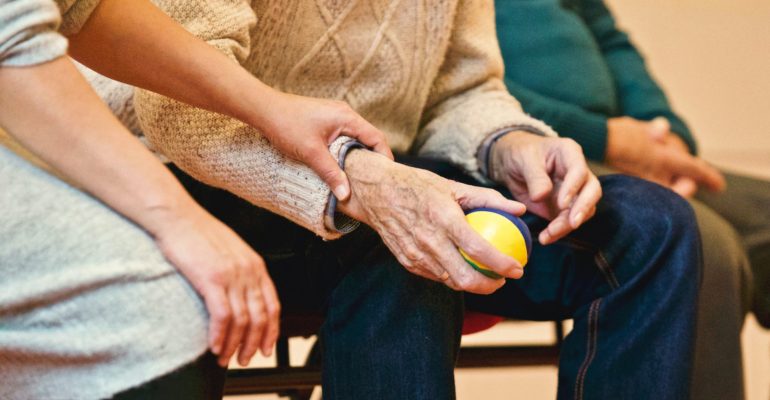 Driving Patient-Centric Innovation in Life Insurance
Today, the word patient-centric healthcare has become a buzzword. It aligns with the mass customization trend taking place in society. Technological advancements have drastically changed over the last two decades. It has influenced the way most goods and services are delivered. They are now customized to meet the requirements of people, schedules, and tastes.
The same is true for healthcare, where the patient has become the center of the care ecosystem, especially in the case of life insurance.
Digitalize Insurance Distribution Channels
The ultimate challenge, and the only real opportunity, lies in digitization. In the future, no life insurer will be able to do without digitization. Almost no life insurer today offers intuitively usable portals, which is partly due to legacy administration systems.
The good news is that administration and digital engagement will become much easier in the future as product complexity in new businesses decreases due to the elimination of blended pension products. It allows relying on efficient standard solutions in IT that have already been tried and tested internationally.
The "old business" will be replaced one way or the other. From the customer's point of view, it does not matter whether this is carried out internally or externally. Under certain circumstances, new approaches will also emerge here, such as an industry solution for the clean processing of contracts. From today's perspective, it is hard to imagine that life insurers can and want to make the effort until significant transformation occurs.
Focus on Customer Needs
For the digitization of insurance, changing customer expectations are the second driver for more digital innovations. The insurance industry is finally reflecting on its strength: customer advice.
To do this, the industry must think of every new product, every new transaction, and every process steps from the user's perspective. In this way, digitization unfolds the disruptive power that has always been ascribed to it.
The trend that the wishes and needs of the customers determine the direction in which products or services develop has long been recognizable in other areas such as the retail or financial sectors. Customers transfer the positive experiences that they have with e-commerce or online banking to other areas- and demand the same level of service.
Shorten Development Cycles
To offer customers the mentioned services, insurance companies do not have to plan complex waterfall projects. Digitalization is agile and tries to keep the design phase relatively short. This way of working makes it possible to bring the digital insurance manager to live as a white label application within a few weeks.
Digitization Lowers Costs
New competitors, persistently low interest rates, and an outdated IT infrastructure: Even before the pandemic, the insurance industry was under cost pressure. The pandemic-related economic crisis has exacerbated this problem, particularly in the area of ​​commercial and industrial insurance.
Because of the global interruption of production, supply chains or temporary plant closures have caused high levels of damage. The first consequence of this: According to a survey by Willis Tower Watson, since the outbreak of the Coronavirus, premiums across all lines of insurance have increased by an international average of 10 to 15%.
Therefore, digitization is also an essential tool for the insurance industry. It increases efficiency, optimizes processes, and ultimately reduces costs. With consistent implementation, this can succeed along the entire value chain.
In another study published in 2016, Bain & Company, together with Google, determined that digital processes can save almost 25% of the costs in the insurance business with commercial and industrial customers. At the same time, there is a chance that earnings will increase by up to 23%.
Leverage Alternate Data
A key driver of this successful transformation is data. The key question for the insurance industry will be: How can I put my data to good use?
For the industry, data has always been an essential part of the business. No risk analysis, no stocktaking, or tariff can do without the necessary information. And this is where data analytics comes into play. It is up to them to harness the data to make informed decisions, and better understand what products and services customers want.
When used correctly, data provides orientation and purpose for new approaches in products and sales. At the same time, they allow market and performance comparisons and help the players to better assess themselves and their market position. In this way, data can create overall added value and improve the market- for insurers, brokers, and customers.
Key Takeaways
Cost pressure, customer needs, process optimization, data analytics- all these terms have had an impact on the digitization of insurance. They form the framework in which digital innovations develop. Based on this, it will be vital for the industry to create potent ecosystems. Cross-channel platforms are ideal for this purpose, which combine both sales and consulting processes, enable access and interpretation of data, take account of controlling and product development and offer a high degree of integration and connectivity to existing programs through interfaces.