Ecommerce Software Testing
Our Ecommerce Software Testing services begin with comprehensive test planning and strategy development. We collaborate with your team to understand your ecommerce platform, features, and business requirements. Based on this understanding, we create a tailored test plan and strategy that covers functional testing, usability testing, performance testing, security testing, and compatibility testing.
Trusted by Leading brands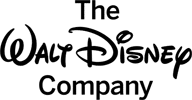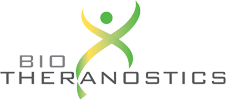 Functional Testing for Flawless Shopping Experience
We conduct functional testing to validate the end-to-end functionality of your ecommerce software. Our experts thoroughly test each component, such as product catalog, shopping cart, payment processing, order management, and user account management, ensuring that they function as intended and deliver a flawless shopping experience.
Usability and User Experience Testing
Technossus focuses on usability and user experience testing to ensure that your ecommerce software provides an intuitive and user-friendly interface. We assess the user journey, navigation, search functionality, and overall user experience within your ecommerce platform. By optimizing the user interface and enhancing usability, we help improve customer engagement and conversion rates.
Deliver a Flawless Ecommerce Experience with Technossus' Ecommerce Software Testing
Partner with Technossus for Ecommerce Software Testing services and ensure a seamless online shopping experience for your customers. Experience comprehensive test planning and strategy development, functional testing, usability and user experience testing, performance and scalability testing, security testing and payment gateway validation, compatibility testing, integration testing, regression testing and continuous integration, localization, and internationalization testing. Contact us today to optimize your ecommerce software, enhance customer satisfaction, and drive online sales.
CASE STUDIES
Read our stand out customer stories