Financial Services Tech Consulting
Our Financial Services Tech Consulting begins with a thorough technology assessment to evaluate your current systems, infrastructure, and processes. We analyze your IT landscape, identify pain points, and assess the alignment of your technology with your business objectives. Based on the assessment, we develop a strategic technology roadmap that outlines the steps for optimizing and modernizing your IT infrastructure to support your long-term goals.
Trusted by Leading brands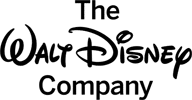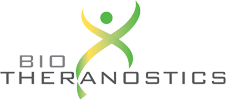 Digital Transformation Strategies
We help financial institutions harness the power of digital technologies to drive transformation and innovation. Our experts collaborate with your team to define digital transformation strategies that leverage technologies such as artificial intelligence (AI), machine learning, data analytics, and blockchain. We identify opportunities to streamline operations, improve risk management, enhance customer engagement, and enable personalized financial experiences.
Customer Experience Optimization
Technossus focuses on optimizing customer experiences to drive engagement, loyalty, and satisfaction. We help you leverage customer data and analytics to gain insights into customer preferences and behavior. With this knowledge, we design and implement personalized and seamless digital experiences across various touchpoints, including web, mobile, and social media. By enhancing customer experiences, we enable you to differentiate in a competitive market and build long-term customer relationships.
Partner with Technossus for Financial Services Tech Consulting
Partner with Technossus for Financial Services Tech Consulting services and leverage our expertise to drive innovation, enhance customer experiences, and achieve operational excellence in the financial industry. Experience technology assessment and roadmap, digital transformation strategies, customer experience optimization, risk management and compliance, data analytics and business intelligence, cybersecurity and fraud prevention, technology integration and legacy modernization, regulatory reporting and automation, strategic IT consulting and advisory services. Contact us today to unlock the full potential of technology in your financial institution.
CASE STUDIES
Read our stand out customer stories