How to Identify Strategic AI Use Cases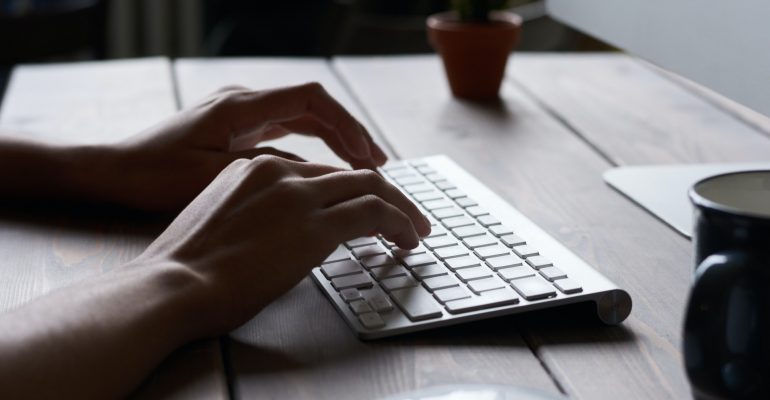 How to Identify Strategic AI Use Cases
Organizations need to adopt some AI to stay competitive and efficient. But rather than simply buying AI solutions because the technology is available, companies need to define a strategy for every solution they adopt. It is good business practice and a savvy way to employ the technology.
Developing an AI strategy may take a little time and consideration. To help you determine the best AI solutions that will fit your specific business, here are some steps you can take to examine AI use cases.
Step 1 – Identify AI Use Cases
To get the most out of your AI strategy, you need to connect it to your business strategy. Thus, the first step is to identify your business goals and challenges. These may include:
Creating Smart products
Gaining a better sense of your customers' needs and expectations
Developing more efficient business processes
Automating tasks to improve the use of employee time and talent
Once you have defined your specific business goals, identify possible AI options that can help you meet those goals or overcome those challenges. These options will be your AI use cases. Don't limit yourself to a short list of possibilities but consider all the AI solutions available.
At this stage, you'll also want to write down details of your goals and challenges.
Support Strategic Business Goals
There are many different and exciting things that AI can do, and it is easy to get distracted. Every AI solution you invest in must be connected with a business goal. If the AI use case is not linked to a business goal, it may not be the best use of your resources and time.
Specify the Approach
Consider what type of AI approach you will need, such as machine learning, computer vision, etc., to achieve your goal. Also, be clear about the kind of data you'll need for your objective. It can be beneficial to hire an AI consultant to help you with this step.
Define KPI's
It is essential to define your key performance indicators (KPIs), which will help you gauge whether you have been successful with your AI adoption. Consider the indicator you can measure that is related to your business goal or objective. Although it is not vital, gathering data prior to implementing your AI solution is the best way to determine your success.
Step 2 – Rank AI Use Cases
In the first step, you may have identified a large number of AI opportunities. However, tackling them all will take time, and you'll need to prioritize the projects. The purpose of ranking your AI use cases is to narrow down your list to just one or two strategic use cases and identify some quick wins.
Decide Your Top Priorities
Your top AI priorities will be the ones that hold the most opportunity for your business or the AI use cases that will help you solve your biggest challenges. Smaller organizations may only want to tackle one top priority at a time, while a larger company could take on up to three. It is important not to take on too many AI projects but rather to stay focused on strategic ones.
Consider Quick Wins
To help your company gain momentum, look for projects on your list that would be quick and easy to implement. These will be smaller projects that won't cost too much time or money. The goal with AI quick wins is to demonstrate the power and capability of the technology. It also helps bring people around to your way of thinking, and the more support you have for your AI projects, the better.
You'll likely have some projects that didn't make it to either list. Rather than tossing them away, put them to the side for now and see if you can tackle them in the future. Make it a practice to review your AI use cases every year or every time you update your business strategy.
Step 3 – Establish an AI Center of Excellence
Employing AI use cases involves more than just buying the solution and training up employees. There needs to be some long-term oversight over the project. Consider establishing a center of excellence or a group of individuals who will assume ownership of the project. This team can be charged with tracking the progress of the AI project and scrutinizing its performance over time.
The challenge for organizations for this step is finding the right talent or expertise that can accurately monitor the project. Often times the best solution is to outsource the task to AI experts. Having the right eyes overseeing the project is key to getting the most from your AI use cases.