Igniting Digital Health Transformation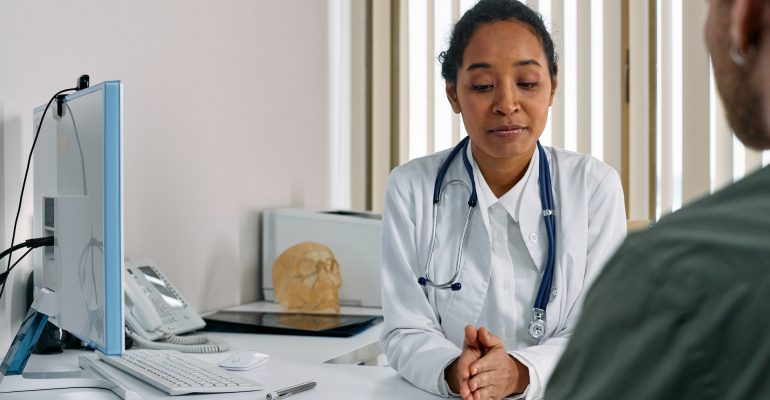 Igniting Digital Health Transformation
The pandemic ignited the embers of digital health transformation creating an urgency for everything from patient engagement to core back-office operations and business models. Seemingly overnight, the industry deployed technology-enabled access to appointments, touchless transactions, mobile health, remote patient monitoring, telehealth, virtual care, care at home, and so much more. As leaders reimagine the post-pandemic reality, digital innovation will continue to be a catalyzing force. Vynz Research data predicts that the global digital health market will grow from 182B to over 610B USD by 2027. COVID has jolted the industry and the consumers to discard the obstacles and embrace the sweeping changes needed for digital transformation to become the new normal.   
Healthcare leaders are learning what it means to be a digital business. Accenture stated in their Digital Health Technology Vision 2021 report that systems around the world are compressing their 10-year infrastructure plans to 3 years and 96% report that they will be in the cloud this year. To sustain and continue advancing their capacity for digital solutions, organizations are grappling with the investment needed for modernized technology stacks, cloud infrastructure, and connectivity to support the complexity of this new ecosystem. It simply isn't optional any longer. 
The global disruption has also revitalized the emphasis on strategic partnerships to stabilize and successfully navigate the new ecosystem. As the pandemic raged on, the boundaries blurred as every stakeholder – patient, provider, payer, government – was faced with the constraints of the individualized systems, revealing glaring gaps under the weight of the crisis. In this new ecosystem, organizations with well-executed partnerships will be able to transact, share data, and move between processes and platforms in a frictionless manner. Selecting the right enterprise partnerships and building effective governance structures will be critical to maximizing efficiency, reducing wasted and duplicated efforts, and realizing the value of digital transformation.   
With the investment and well-executed ecosystem, comes the opportunity to improve outcomes for patients, expand market share, gain efficiencies in business operations and care delivery, and establish new sources of revenue. In a recent survey by McKinsey and Company, 40% of consumers indicate they will continue using telehealth and have an interest in a broader range of virtual solutions. As much as 25% of consumers will select providers based on their digital experiences. Likewise, 84% of providers surveyed reported they would continue to provide telehealth post-pandemic. To compete for the consumers and recruit top talent, healthcare leaders will need data-informed strategies that create the best overall experience, titrating the mix of virtual care, remote patient monitoring, AI, and a host of other digital solutions with the need for human engagement.    
In this new world of accelerated transformation, healthcare is being reimagined before our eyes. Leaders who urgently execute a well-defined digital strategy can lead their markets while others will fall behind faster than ever before. Innovative partnerships, often between unlikely parties, can reduce the friction and constraints which historically prevented an efficient ecosystem. Ultimately with new delivery models and digital tools, we can provide a better experience for the patients, their families, and the clinicians.      
Melinda Wagner MBA, MS, BSN, FACHE is the Healthcare Sr. Client Partner for Technossus, LLC a highly recognized, global consulting firm. Our consultants are proven thought leaders and have solved complex technology challenges for Clients in the Healthcare, Financial Services, and Bio-Sciences Industries. Technossus believes that technology is a powerful tool, but it's just that — a tool that needs to be wielded properly to deliver the desired results.  We help companies tackle challenges head-on through digital transformation.  Visit us at www.Technossus.com