Incentive and Technossus Join Forces to Offer Customers Socially Powered Enterprise Collaboration Platform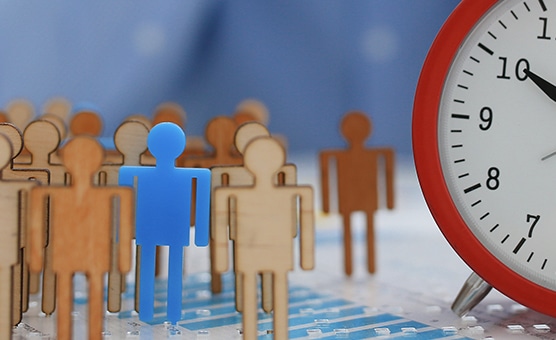 Incentive and Technossus Join Forces to Offer Customers Socially Powered Enterprise Collaboration Platform
Strategic partnership offers the best collaboration tools, customized software, and technical consulting services.
Los Angeles, CA and Irvine, CA (PRWEB) February 24, 2015 
Incentive, a leading provider of a complete, socially powered enterprise collaboration platform for mid-market organizations and enterprise teams, today announced a strategic partnership with Technossus, a technology consulting and software solutions provider. This partnership enables small to mid-sized businesses to easily identify and integrate software and consulting services that enhance business operations, internal collaboration, and information sharing.
As part of the partnership, Technossus' clients will be able to leverage Incentive's social collaboration platform, enabling businesses to communicate effectively and store knowledge in a secure central repository that is easily searchable and retrievable. Additionally, Incentive will offer Technossus' suite of consulting and integration services and extensive experience in enterprise applications to its clients. The partnership will also include joint participation in programs related to social collaboration and technology integration, including hackathons, trade shows, events, and awards.
Technossus will also leverage Incentive's API to develop custom applications, which will be available to joint customers as part of the Incentive suite. Technossus recently adopted Incentive and implemented a company-wide rollout.
"Our partnership with Technossus is another step in our ongoing effort to make Incentive available to as many SMBs as possible, demonstrating that true collaboration can best be achieved by integrating your company's formal knowledge with your people's informal knowledge – all in one place," said Rickard Hansson, CEO, and founder of Incentive. "Technossus is a fast-growing, forward-thinking organization, and we look forward to working together to deliver exciting technology solutions to our clients."
"After using Incentive within our own business, we quickly realized our customers would greatly benefit from the improved collaboration and productivity this tool offers," said Kevin Castle, CTO of Technossus. "We are eager to identify new opportunities together in our commitment to finding technology solutions for modern businesses."
Incentive is making social collaboration and intelligence sharing secure by offering airtight data privacy, protection, and control of business information. All content – whether a wiki, blog, document, IM, or video conversation – is centralized, making it accessible to every employee through a simple, intelligent search. Incentive's platform enables an effective way of achieving a more productive and collaborative business environment.
Technossus provides software services including technology consulting and technical services to design, build and maintain software systems primarily for the healthcare and life sciences industries. In the past two years, Technossus has ranked as one of Inc. 5,000's fastest-growing private companies in the U.S.
About Incentive
Incentive is a leading provider of a complete, socially powered enterprise collaboration platform for mid-market organizations and enterprise teams that want to achieve improved profitability, increased efficiency, and accelerated business results. With an easy-to-use interface, Incentive's platform enables businesses to capture, collaborate and secure knowledge all in one place by tapping the power of their employees – the collective brain trust – to be better, stronger, and faster than their competitors. Designed for organizations using Microsoft apps and architecture, Incentive allows users to take advantage of existing workflow apps, storage systems, and document management tools such as SharePoint in one central location, with single sign-on and intelligent search. Its features include wikis, blogs, microblogging, document collaboration, file sharing, instant messaging, video conversations, social behavior UX, and an API-based platform for app development. Founded in 2008, Incentive has helped thousands of customers worldwide accelerate positive business outcomes through improved collaboration and communication. The company has headquarters in Los Angeles and Malmo, Sweden. For more information visit incentive-inc.com and follow us on Twitter @IncentiveInc.
About Technossus
Technossus is an Irvine, CA-based technology consulting and software services company, dedicated to partnering with clients to develop custom solutions for business transformation and growth. Since 2008, we have provided enterprise-class software development, systems integration, and advanced technology guidance to clients in a number of rapid-growth industry verticals, enabling them to increase agility, enhance productivity and improve business performance. Our highly collaborative engagement involves understanding our client's unique operational goals and challenges, and combining emerging technologies with structured delivery models to develop customized, mission-critical business solutions. For more information, visit technossus.com, and follow the company on LinkedIn and on Twitter @technossus.