Is your startup missing out by ignoring Microsoft?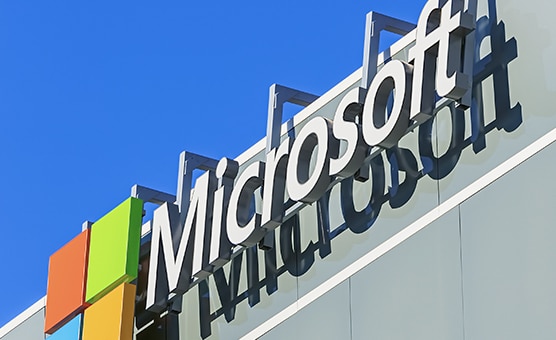 Is your startup missing out by ignoring Microsoft?
It's February 2014, and Redmond is triumphant. The success of Windows RT has effectively destroyed the Android tablet market while high-end Surface slates — running the critically acclaimed and beloved Windows 8 — have taken the place of iPads as required hipster technology. Microsoft's mobile market share has just crossed the 50 percent mark, and sales of Microsoft Office have never been higher.
And then Steve Ballmer woke up from his dream and wondered how his replacement was doing on his first day on the job.
The reality Satya Nadella faced when he took Microsoft's reigns in early 2014 was drastically different from that of his predecessor's simple dream. To his credit, he seems to have understood that from day one.
Over the past year, Nadella has been busy waking up the rest of his company to the reality of a cross-platform world where Microsoft is the underdog in key markets (Windows Phone, we're looking at you) and the days of a word processor and a spreadsheet generating massive profits are gone.
The message seems to be getting through — and it's becoming increasingly clear that Nadella's positioning of Microsoft as a friendlier, more accessible company is more than just a marketing angle. In the past year alone, Microsoft has produced a more affordable Windows OS and cross-platform versions of Microsoft Office and within days will be releasing Windows 10, a unified operating system that Microsoft hopes will right the wrongs of Windows 8.
For entrepreneurs and new ventures, Microsoft has historically been viewed as a nonstarter; its technology stack was meant for Fortune 500 companies that needed heavy firepower and could afford to pay a hefty price to obtain it. For most startups, open-source tech stacks like LAMP and MEAN were sufficient — and significantly more affordable to implement. Microsoft rarely even entered the equation.
But that, too, has changed in the world of the new Microsoft. Now, startups that continue to ignore Microsoft's tech stack may be missing out on benefits they don't even know exist.
The Evolution of Microsoft
Traditionally, when someone thought of Microsoft's best qualities, "open" wouldn't be a word that came up (despite the reality that arch-rival Apple was always the truly closed platform). But that perception is starting to change as Microsoft's ongoing efforts to reach out to startup and open-source communities have begun to pay off.
Not only is Microsoft participating in and creating an increasing number of open-source projects, but it's also empowering open technologies through its own subsidiary, MS Open Tech. Microsoft has even developed the .NET Foundation — an effort to open source its .NET development stack.
The company has finally begun to understand the true value of being free and open. We see this in its partnerships with cross-platform solutions like Xamarin, and we see it in the creation of MS Open Tech. The message is clear: Microsoft has awakened to the reality of a cross-platform world.
Openness is just one of the reasons Microsoft's tech stack has become a viable solution for startups. Microsoft's own attitude toward fostering and encouraging new ventures is another.
Microsoft Will Be There From the Beginning
Microsoft knows that it's a challenger in the startup sector, and as an underdog, Redmond's finest are proving to be surprisingly feisty competitors. Microsoft's BizSpark program was created specifically to help startups grow — giving them guidance and discounts through programs like the BizSpark Plus program, which gives top startup incubators $120,000 worth of free Microsoft Azure cloud services. The Microsoft Ventures Accelerators programs, meanwhile, put top entrepreneurs in three- to six-month programs to help them learn everything they need to know about building a new company. In addition to providing experienced mentors, the accelerator also offers connections to valuable customers and partners. And Microsoft's support for startups isn't just up front; their programs and pricing can help new ventures well into their growth.
Microsoft has now outpaced the spending of Amazon and Google when it comes to wooing startups, and it's showing no signs of stopping. Microsoft is determined to make its tech stack not only enticing but also a bargain for startups.
LAMP and MEAN are still excellent choices for new ventures and small businesses, but they're no longer the only ones. Microsoft's reliability is well-documented, and its development tools are already heavily vetted and widely adopted. Add to that its renewed focus on accessibility and affordability and Microsoft's tech stack is now the solution to beat.
Redmond will likely never again enjoy the dominance it once wielded; Ballmer's dream is gone. But Nadella clearly has a dream as well. So far, it seems to be a more interesting and complex one that's already providing benefits to home and enterprise consumers. Startups and entrepreneurs would be wise to take notice and see what the new Microsoft can do for them.
For more information on how Technossus can help you drive innovation and efficiency in your startup software, contact us here.