IT Operations Consulting
Our IT Operations Consulting Services begin with a thorough assessment and analysis of your existing IT infrastructure and operations. We evaluate the performance, scalability, and security of your systems to identify areas for improvement and develop actionable recommendations.
Trusted by Leading Healthcare Brands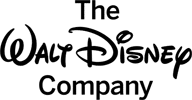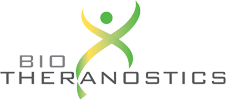 IT Infrastructure Design and Optimization
Technossus assists businesses in designing and optimizing their IT infrastructure. We work closely with you to ensure your infrastructure aligns with your business needs and industry best practices. Our experts identify opportunities to enhance scalability, reliability, and performance, resulting in a more robust and efficient IT environment.
IT Service Management
Effective IT service management is essential for delivering quality IT services. Technossus helps businesses implement IT service management frameworks, such as ITIL, to streamline service delivery, enhance customer satisfaction, and align IT services with business objectives. We assist in designing service catalogs, defining service level agreements, and establishing incident and change management processes.
Performance Monitoring and Optimization
To ensure optimal IT operations, Technossus provides performance monitoring and optimization services. We help businesses implement advanced monitoring tools and techniques to proactively identify bottlenecks, mitigate risks, and improve overall system performance. Our experts monitor key performance indicators and provide recommendations for continuous improvement.
Continuous Support and Maintenance
At Technossus, we believe in providing ongoing support and maintenance to ensure the smooth functioning of your IT operations. Our IT Operations Consulting Services include regular monitoring, performance optimization, and proactive maintenance. We stay up to date with the latest industry trends and advancements, ensuring that your IT infrastructure remains secure and reliable.
IT Operations Consulting – Contact Technossus
Technossus' IT Operations Consulting Services empower businesses to streamline and optimize their IT infrastructure for efficient operations. With our expertise in assessment and analysis, IT infrastructure design and optimization, IT service management, performance monitoring and optimization, and continuous support, we help businesses achieve optimal IT operations. Partner with Technossus to unlock the potential of your IT infrastructure and drive business success. Contact us today to learn more about our IT Operations Consulting Services and how we can help your business thrive in the digital age.