IT Service Management Consulting
Our IT Service Management Consulting Services begin with a thorough assessment and analysis of your existing service management processes. We evaluate your service catalog, incident management, change management, and other key processes to identify areas for improvement and develop actionable recommendations.
Trusted by Leading Healthcare Brands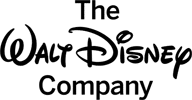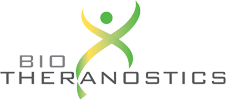 ITIL Implementation and Best Practices
Technossus specializes in IT Infrastructure Library (ITIL) implementation and best practices. We help businesses adopt ITIL frameworks, which provide a structured approach to service management. Our consultants assist in designing and implementing ITIL processes, such as incident management, problem management, and service level management, to enhance service quality and customer satisfaction.
Service Catalog Design and Management
A well-defined service catalog is crucial for effective service delivery. Technossus helps businesses design and manage their service catalogs, ensuring clear and consistent communication of available services to customers. We assist in defining service offerings, categorizing services, and establishing service level agreements (SLAs) to meet customer expectations.
Process Automation and Optimization
Efficient service delivery requires process automation and optimization. Technossus leverages advanced technologies and automation tools to streamline service management processes. We help businesses automate routine tasks, enable self-service capabilities, and improve process efficiency. Our experts optimize processes, reduce manual efforts, and enhance overall service delivery.
Continuous Improvement and Performance Measurement
Continuous improvement is at the heart of effective IT service management. Technossus provides support in establishing performance measurement frameworks and key performance indicators (KPIs) to monitor and improve service quality. We help businesses track metrics, identify areas for enhancement, and drive continuous improvement initiatives.
Get Going with IT Service Management Consulting Today
Technossus' IT Service Management Consulting Services empower businesses to optimize their service delivery and enhance customer satisfaction. With our expertise in assessment and analysis, ITIL implementation and best practices, service catalog design and management, process automation and optimization, and continuous improvement, we help businesses achieve efficient and effective service operations. Partner with Technossus to unlock the full potential of your service management capabilities.