Join us for a thought-provoking presentation on local AI trends revolutionizing the OC business ecosystem!
Continue the Road to Reinvention conversation at this exclusive mixer. Food and drink will be provided as OC tech leaders discuss powerful, local AI trends that will impact your business and the local economy as a whole!
Refined Business Processes
Expanding RPA capabilities will streamline strategic business operations.
Human-AI Convergence
Master the human-AI relationship to enhance organizational decision making.
Evolution of Robotization
Implement robots capable of skilled work to improve core task performance.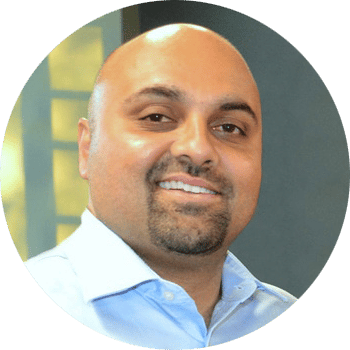 Neil Sahota
Author of Own the AI Revolution
UN Speaker
Neil Sahota is an IBM Master Inventor, United Nations (UN) Artificial Intelligence (AI) subject matter expert, and Faculty at UC Irvine. With 20+ years of business experience, he works with clients and business partners to create next generation products/solutions powered by emerging technology.
Join OC's AI Thought Leaders
Enjoy cocktails and dinner alongside top innovators and technology decision-makers in the area.
Forge Strategic Relationships
Develop meaningful connections that can support your business objectives.
Get Inspired
Learn how top OC companies are applying AI and convergence to transform their organizations.
Unfortunately, this Conference Reception event has been cancelled in light of the UCI Road to Reinvention Conference cancellation. For more information, please see here.