Process Engineering New
Technossus' Process Engineering Services start with a detailed analysis of your existing business processes. We identify bottlenecks, inefficiencies, and any areas for improvement. By using advanced analytics techniques as well as process mapping tools, we develop optimized process models that streamline your workflows and improve overall efficiency.
Automation and Workflow Management
In this era of digital transformation, automation plays a crucial role in improving business processes. At Technossus, we leverage automation technologies to eliminate time-consuming manual tasks as well as to streamline workflows. Our Process Engineering Services help businesses like your own to implement automation solutions, reduce costly errors, improve overall accuracy, and enhance your productivity.
Trusted by Leading Healthcare Brands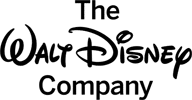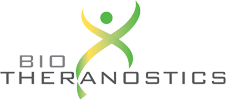 Continuous Improvement and Lean Principles
Continuous improvement is right at the core of our Process Engineering Services. We adopt Lean principles and methodologies for identifying waste, minimizing non-value-added activities, and to drive process optimization. Through a combination of root cause analysis, performance metrics, and data analysis, we can help businesses continuously improve on their processes for sustained long-term success.
Change Management and Implementation
Implementing process improvements requires effective change management. Technossus supports your business throughout the change management process, making sure of smooth transitions and successful implementations. Our skilled team works closely with stakeholders and provides training, communication, and dedicated support to mak sure of the adoption and sustainability of process changes.
Contact Technossus for Process Engineering Services
Technossus' Process Engineering Services enable your business to optimize your operations, enhance overall efficiency, and to achieve maximum performance. With our industry expertise in process analysis, continuous improvement, automation, and change management, we help businesses just like yours to streamline workflows, reduce unnecessary costs, and to drive productivity. So, partner with Technossus to unlock the full potential of your processes, improve your operational effectiveness, and most of all, to gain a competitive edge in your particular industry. Contact us today to find out more about our Process Engineering Services and how we can help your business to thrive in the rapidly evolving marketplace.