Silicon Valley Technology Advances Into FinTech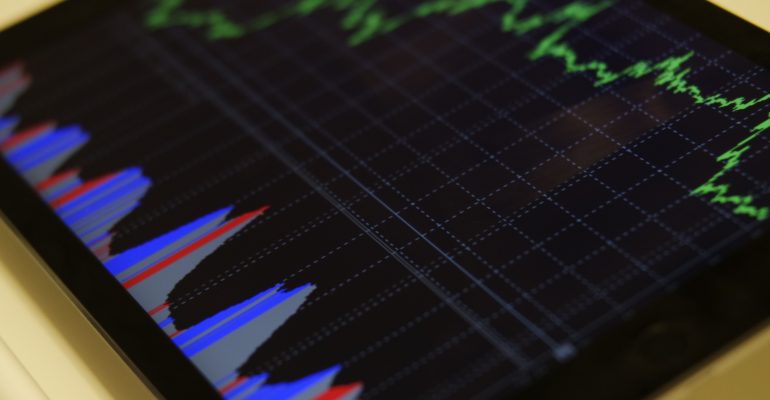 Silicon Valley Technology Advances Into FinTech
The area around San Francisco has long been a hotbed for tech companies and new startups. What was once an agricultural valley is now synonymous with technology, advancement, and enterprise. Silicon Valley has become the central point for the world when it comes to the future of tech.
That is why it is interesting to note that these tech leaders that have established themselves in Silicon Valley are now looking for fintech (financial technology) to become mainstream. Statistics show that North America has the largest number of fintech startups in the world. Moreover, 38 percent of consumers are already using fintech organizations for loans and it has been estimated that 65 percent of people will be using digital banking by 2022.
So, it is not surprising to see Silicon Valley companies start to maneuver their way into the industry. From Google's financial offerings to Banking-as-a-Service (BaaS) companies, the fintech industry has become golden in the eyes of Silicon Valley.
Google Enters Fintech
There have been several reports recently that demonstrate tech giant Google as wading into the fintech waters. The company is expected to begin offering checking accounts to customers, according to the Wall Street Journal. Google has given the code name Cache to the project and is working with Citigroup and a credit union right in Silicon Valley's Stanford University to bring the plans to life.
In addition to these accounts, Google has also reportedly been working on debit cards that will come in both physical and virtual formats. It would be connected to the checking account the company offers and will allow customers to make purchases in a variety of ways including through their phone or online. Customers would also be able to manage their accounts through a smartphone app.
These new products that Google is working on could help the company position itself comfortably in the fintech industry. The financial incentive for Google would be the fees they could charge to consumers as well as the vast amounts of data they could collect from users.
Further to their banking account project, the company also responded to the COVID-19 pandemic by offering . The AI-driven program was designed to allow "lenders to easily and securely integrate underwriting components into their existing lending systems to allow them to accelerate and automate the process of handling the massive volume increase in loan applications." The tool is offered to customers in the cloud and does not charge a fee to lending institutions. 
Google also made headlines overseas when it signed a deal with Lloyd's Banking Group in the UK. The five-year agreement means the financial institution has committed to using Google's cloud services to simplify its customer experience. Lloyd's has an estimated 26 million customers, which will now be part of Google's client base. The deal was in addition to ones that the tech giant signed with other financial institutions including HSBC, Atom Bank, and Refinitiv. 
All of these little steps appear to be part of a bigger strategy by Google to expand its reach into the fintech market. However, it is unlikely the company has its eye on becoming a financial institution itself. Rather, it likely seeks these moves as an expansion of its tech prowess. Google is positioning itself to be a vendor of services in the fintech industry. In this way, it can avoid overreaching and causing its downfall. Yet, by expanding into the fintech market, Google can take advantage of an industry that is expected to grow substantially over the next few years. 
BaaS Technology Emerges
The entrepreneurial spirit that comes out of Silicon Valley is now able to turn banking into a service with a strong focus on the technology organizations need to take control of the payments process. Many of these ventures are backed by some serious investment in the industry. Funding for the international fintech market reached over $26.4 billion last year. One report anticipates the market to be worth $460 billion by 2025. 
A new approach to managing finances has led to a rise in Banking-as-a-Service or BaaS. With this approach, there is the capability to turn any company into a fintech one. This is possible because tech startups are creating APIs and other tools that can be used to build banking and payment products. In this way, fintech offerings can be added on as a part of a company's larger product or service offerings. 
One example of how these tech companies are starting to develop a BaaS industry is Bond. This company aims to help banks make contact with organizations that are looking at developing financial products for their customers. The main goal is for these two companies to partner together and develops a BaaS product. It is a win-win for both companies whose goals are to grow in the fintech arena. 
A joint venture between Start Path and Infincept has led to a number of automated services and APIs being created that can put an organization in the driver's seat when it comes to its payment system. These tech tools allow companies to become their own facilitators when it comes to payment processing. In other words, organizations can use the tools that Start Path and Infincept have released to manage all the aspects of the payment experience. For organizations that want more control over their payments can do this without having to hire developers to build an in-house system. 
Tech companies are also expanding into other areas of the financial market, including insurance. Start Path and Sure have created tech tools for retailers and insurance organizations who can use the technology to embed insurance product offers into their websites and mobile apps. 
A number of these fintech products and tools are coming out of Silicon Valley and some big players, like Google, have gotten on board. As more and more fintech solutions are created that allow nearly any company to build its own payment experience, the market is expected to grow quickly in the next few years. Fintech is now less of a niche offering and more of mainstream reality.