5-Minute "Must Reads"- The Interview with Melinda Wagner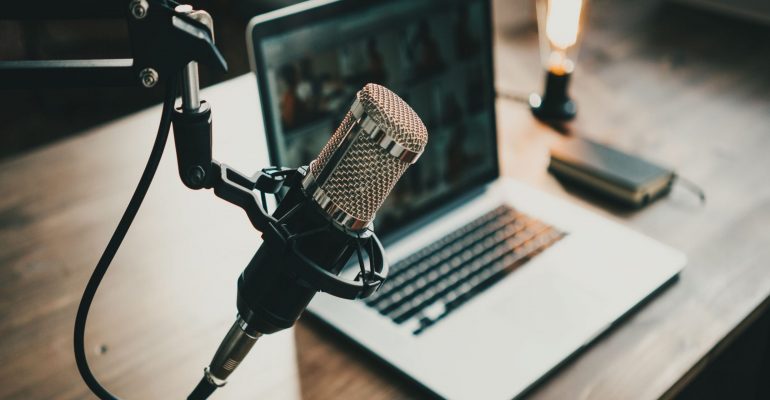 5-Minute "Must Reads"- The Interview with Melinda Wagner
The State of Digital Health
An insider's look at key considerations and approaches to digital innovation healthcare providers face today.
An interview with Melinda Wagner – MBA, MS, BSN, RN, FACHE
with our guest interviewer, Anthony Sloan
Today I have the distinct pleasure of interviewing Melinda Wagner, Senior Client-Partner and Healthcare Strategy Lead at Technossus in Irvine, CA. Melinda has enjoyed a diverse journey in healthcare. She began at the bedside as a nurse working in labor & delivery, critical care, cardiac rehab, and post-anesthesia. With a passion for preventive medicine, she moved to the ambulatory setting and ultimately became the Chief Operating Officer for a large physician-owned healthcare organization.
Eager to be a part of the technology and data-enabled transformation in healthcare delivery, Melinda joined Cerner Corporation in July 2012 where she led the startup of the behavioral health product division for 3+ years. Melinda then served as a Client Partner for several complex health systems including Boston Children's Hospital, Emory Healthcare, and Moffit Cancer Center.
Melinda has an MBA from the University of Missouri – Kansas City and is also a Fellow of the American College of Healthcare Executives (FACHE). Over the years Melinda has developed great insights on all things digital health and digital transformation, so let's jump right in and hear her thoughts.
Anthony – So let's talk about digital strategies. What are you seeing and hearing in the world of digital transformation specifically around healthcare these days?
Melinda – It's funny, WSJ asked CIOs what buzzwords they are tired of hearing, and not surprising 'digital' and 'digital transformation' were both on the list. While the words may feel like nails on a chalkboard to many of us, this 'transformation' is just now getting really interesting. It's become pretty clear; Healthcare is a digital business.   We started this journey with the first EMRs 50 years ago. While still far from nirvana, 95% of hospitals and 90% of providers have digitized their patient's health and billing information into an EHR according to the CDC.
According to HIMSS Analytics, over 83% of healthcare organizations are already using some form of cloud platform. Some 40% have ERP systems, and nearly as many have CRM systems. The real magic is starting to happen in how we are using the data in tools outside the EHR.
The digits around digitization.
Consider some of the stats around the "digitalization" of healthcare and you quickly realize just how much healthcare really has changed (despite being a laggard).
– By 2026, the digital health market demand will reach 640 billion U.S. dollars according to Global Market Insights, Inc. – (someone is buying into this transition!)
– Medical app downloads grew 50 percent year over year to over 3.2 billion downloads across mobile healthcare apps according to Data.ai's State of Mobile 2021 Report
– In 2022, 38 percent of care was delivered virtually according to mHealth Intelligence.
– According to the National Center for Health Research, more than 30% of people now use some type of wearable device to monitor their health.
– The global healthcare chatbots market is projected to reach  $314.3 million by 2023. Source: MarketandMarkets.com
– The global artificial intelligence in healthcare market size is expected to expand at a compound annual growth rate (CAGR) of 38.4% from 2022 to 2030. Source: BioSPace.com
– The global virtual and augmented reality in the healthcare market is expected to reach $5.1 billion by 2025. Source: Grand View Research. If you're a healthcare company planning your digital marketing strategy, you should highly consider investing in this technology.
And we haven't even begun to talk about the impact on research and bio-life sciences. The pandemic certainly accelerated the transition but most importantly, we now have demonstrated successes in how individual systems are using this power to improve how they deliver care and how they do business.
Anthony – What are the most important lessons you see at Technossus as clients are trying to accelerate their digital strategies?
Melinda – It's all about extending care affordably.  Healthcare is about people, and so we must address the diversity of people in how we conceive, design, and deploy technology in the healthcare setting. The newest addition to the buzzwords is 'equitable by design,' but I think it is so much more important than a buzzword. I hope it does get overused until it becomes rote in how we think.
Digital health can make health systems more efficient and sustainable, and enable them to deliver appropriate quality, affordable, and yes, equitable care. We have to be committed to understanding the digital experience through a DEI lens and investing in the training needed for our technical teams to achieve success for all our consumers.  Measure twice (or as many times as possible) before coding… Another lesson that seems doomed to be repeated is the need to have incredibly strong governance and change management in place before you start. This is an enterprise journey even if on the surface a specific objective only impacts one service line.
Digital strategies fail when there is a lack of system-wide alignment on priorities/objectives, lack of project planning/management, and poorly defined or ignored success metrics. It's not new information, yet we still see it happening more often than not.
On setting priorities…and expectations.
The saying Rome wasn't built in a day definitely applies to achieving your digital strategy. Trying to do all things at once will not only be demoralizing to your teams but extremely expensive. Digital strategies cannot be accomplished at the expense of things like cybersecurity, infrastructure management, etc. – these 'keep the lights on' kinds of things that actually become more critical as you add on more apps and devices. Start with the masked elephant in the room.
Healthcare is a target for would-be attackers so it is not if, but when your organization will get hit. Investing in the continuous modernization and security of your digital infrastructure is simply a cost of doing business. Plan for the less fun aspect of modernization first and make it a priority before security emergencies force you to do so midstream.
Find sensible decision-making strategies from trusted sources. Digital strategies also don't always mean rip and replace or buying the absolute latest and greatest. Certainly, leave room for truly innovative opportunities that can achieve your defined need. Don't be afraid of proof of concepts (as long as you follow through on the winners and fail fast on the losers).   As an example, at Technossus we like to refer to the "6 R's" when thinking about whether to replace, rebuild/modify, buy, or sustain a digital platform. It looks something like this:
1. Retain (or Revisit) – "Keep & Reap" –– Keep the application in its current form, at least for now. This doesn't preclude you from revisiting it in the future.
2. Retire – "Stop & Lop" -– Get rid of the application completely.
3. Rehost – "Lift & Shift" –– Move the application to the cloud (IaaS) and continue to run it in more or less the same form as it currently runs.
4. Replatform – "Lift, Tinker, & Shift" –– Move the application to the cloud and perform a few changes for cloud optimizations.
5. Refactor – "Cut & Gut" – Rewrite the application, taking advantage of cloud-native architectures.
6. Repurchase – "Drop & Shop"– Replace the application with an alternative, cloud-native application and migrate the data.
Anthony – How do you recommend healthcare systems prioritize their objectives?
Melinda – The question is really what drives the greatest value (another notably irritating buzzword). It starts with getting into the weeds of asking and holding leaders accountable for their answers on what defines measurable and sustainable value and for whom? The backlog blackhole?
I hear all the time from IT leaders that they have hundreds of projects on their backlog…there's no value to a backlog that can't be done. In fact, it is demoralizing and creates riffs between those putting in projects and those who can't even begin to get them all done.   I also know leaders who tie everything on their list to "regulatory and/or patient safety" because they believe nothing else will get done. There is, and always will be a finite number of resources to dedicate to IT and to the digital journey.
Trust your data
Instead of thinking about what this department needs or that provider wants, ask the tough questions about what delivers concrete impact to your defined metrics of success – and then be vigilant. Don't be afraid to be bold and go in a different direction than your peers when the data support tells you something different.
Anthony – What trends do you think are most exciting right now?
Melinda – I think of the digital opportunities in several buckets.  People want and deserve more control. Consumer support is one and I am really excited about the ability to put information and tools in the hands of the consumer to help them take accountability for their own health.   In bending the cost curve, personal accountability has been one of the hardest things to impact and while we are still in its infancy, the opportunity to guide consumers on a personalized journey to be the best health advocate for themselves they can be is exciting.  Use AI & ML to save you money, it's what they're good at.  In the enterprise support bucket, I think the tools to use AI and ML to improve the cost of doing business from supply chain management to revenue cycle have tremendous value.
Personalized care will improve clinician support. In the clinician support area, I am very excited about the pursuit of different care delivery models beyond telehealth into things like ambient support. I am especially excited about the opportunities to help clinicians focus on personalized care. It is truly mind-blowing to me that the physical exam I receive today is essentially the exact same one I received 20 years ago and for the most part the same as my mother received 40 years ago.
Digital care sees a change in what we evaluate and for who, especially for mental health. Inpatient diagnostic/monitoring, therapeutics, and research, I am really excited about the focus on mental health. For literally centuries it was relegated to the shadows. I am sorry it has taken a series of national crises to elevate it but I do believe it will get the needed attention now.  I am hopeful, albeit concerned, that healthcare regulations and payers keep up with the changes needed to capitalize on the opportunities for advancement.  For example, during COVID part of the reason we could shift so quickly was some requirements were relaxed. It begs the question if they can be relaxed in a crisis, are they necessary at all?  I am by no means suggesting full anarchy, but we can't stifle progress because of rules that no longer serve the patient or the industry.
Closing Thoughts:
I want to thank Melinda for her generous time and willingness to share her thoughts and candid insights about these important topics. These are challenging and exciting times for the global healthcare industry. Technology, medicine, research, business, and health provider services seem to be colliding in complex new ways. Let's hope more good-faith discussions like these will inspire others to make the changes necessary to improve the processes that will impact the communities they serve to the greatest degree possible.
Special thanks to our guest interviewer, Anthony Sloan, for helping us foster another great discussion on innovations in digital health. Antony Sloan is with Anthracite Consulting, Switch4Good, and California State University focusing on the ethics of AI and related technologies.
Until next time,
Team Technossus