Sustaining IT Efficiency by Increasing Automation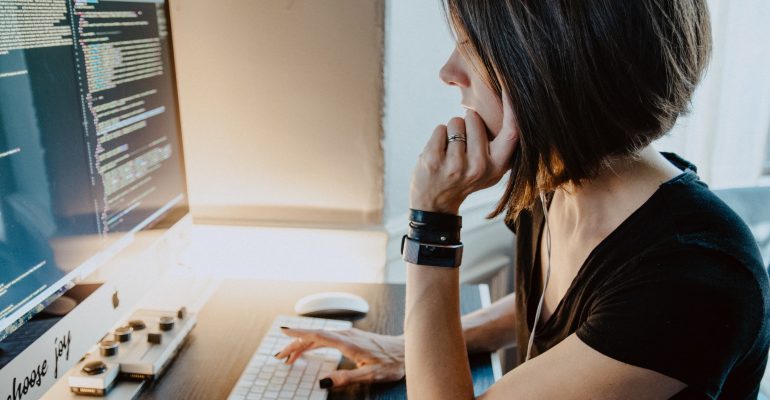 Sustaining IT Efficiency by Increasing Automation
Over the past few months, in a response to the COVID-19 pandemic, many organizations have taken more of an interest in automating some of their processes. While this was primarily due to the need to simply survive the worldwide economic downturn, companies are now able to see the benefits of automation for themselves.
In particular, IT teams were able to ease the transition to remote working by relying on automated technologies like bots for tasks such as onboarding new employees or handling routine IT support. Automation also assisted overwhelmed customer support teams by allowing chatbots to interact with customers making routine calls. This includes issues like cancellations and other simple scenarios.
The new reality is that increasing automation can improve your business processes and sustain IT efficiency for an organization.
Automation Budgets Set to Grow
There have been several reports over the past few months that found organizations' interest and willingness to adopt automation has increased dramatically.
A recent study found that automation budgets are expected to increase over the next year[1]. Over a quarter of these increases are expected to exceed 10 percent.  Moreover, of those surveyed, 71 percent indicated that automation has helped to keep their company operating over the past few months.
Other research from Honeywell supported these conclusions. They found that over half of U.S. companies were considering investing in more automation[2]. The main reason for organizations to consider ramping up automation investment was in response to changing market conditions that the pandemic has caused. Those industries that were expected to see the largest increase in automation include e-commerce (66 percent), grocery, food and beverage (59 percent) and logistics (55 percent). But it is not just these industries that will be looking to automation to meet changes. Others include industrial wireless automation, set to increase by $2.03 billion by 2024[3]. Overall automation in the retail industry is also expected to grow substantially over the coming years. Experts have predicted that retail automation will reach $23.2 billion over the next seven years[4].
Where Organizations are Increasing Automation
Automating processes needs to be driven by strategy and consideration. Most organizations are looking at automation to take over simple responsibilities such as customer service or supply chain tasks. Starting slow when it comes to automation is a great approach. It helps you get comfortable with the technology before you start to implement it in other areas. In other words, you can get a few automation wins under your belt before putting the technology in place elsewhere.
Those surveyed indicated they believed that automation in the following areas would be the most important ones for their business in the future:
Customer service  – Having a chatbot respond to customers can improve the satisfaction level of consumers. They will be able to have their questions answered or complete their task with your organization quickly. Moreover, it can save your organization time and money that would otherwise be spent on customer service reps.
Employee service – Working remotely can have its challenges but automating the access that employees have to information can help with the onboarding process. Supporting remote teams is a big challenge for IT departments who are often working remotely themselves. However, through increasing automation, you'll be able to help out your IT team, who will then be able to focus on more important issues.
Other responses included:
Supply chain
Flagged robotic processes
Managing finances
Operations monitoring
Quality control analysis
Back-office tasks
Operational tasks
Benefits of Increasing Automation
While the COVID-19 pandemic may have changed the way organizations interact with consumers, it hasn't changed their focus. Among the top benefits that employers are seeking through automation are
Employee efficiency – automation allows remote employees the ability to focus on more important company goals while automating more simpler but time-consuming tasks.
Improved productivity – Computers have the capability to complete some tasks faster and more efficiently than humans. For example, calculations can be done quicker with a computer. Sorting through large amounts of data is also another task that computers are speedier at when compared to humans.
Reducing costs – Cutting back on costs is one of the long-term goals for companies that automate their processes. Consider how many hours in labor costs you'll be able to save if you can cut down the amount of time a task takes or automate it all together.  It is important to remember that automation will have some up-front costs but in the long run it is a solid cost saver.
Meeting customer demands – With COVID-19, consumer demands changed. Statistics have uncovered that online purchases by consumers increased 28 percent recently. Customers now want a smooth online shopping experience, the ability to pick up their purchases in the store or access safe delivery options.
Safety – By automating some workplace processes, employers will be better able to keep workers safe and comply with social distancing regulations. For example, using robots in warehouses to assemble orders can help employees stay safe in the post-COVID-19 world.
Regardless of the benefits that your organization is seeking, the reality is that the COVID-19 pandemic created a sense of urgency for companies to adopt automation solutions. Your IT teams will be key players in helping transform your processes quickly and competently. In turn, increasing automation within your business can help sustain IT efficiency in the long run.
In order to get the most from automation, you'll need to partner with an experienced provider. If you're considering automation to help you sustain the efficiency of your IT team, contact Technossus to get the best ROI for your organization.
---
[1] https://www.prnewswire.com/news-releases/it-decision-makers-will-increase-investments-in-automation-as-a-result-of-covid-19-finds-new-study-by-opinion-matters-and-inference-solutions-301092837.html
[2] https://www.honeywell.com/en-us/newsroom/pressreleases/2020/07/companies-planning-to-increase-automation-investments-due-to-covid-19-honeywell-study-shows
[3] https://www.businesswire.com/news/home/20200722005465/en/COVID-19-Significant-Shift-Strategy-Global-Industrial-Wireless
[4] https://www.globenewswire.com/news-release/2020/07/14/2061672/0/en/Retail-Automation-Market-Set-to-Reach-23-2-Billion-by-2027-COVID-19-Updated.html