Technossus Congratulates OC Tech Alliance's 2014 High Tech Award Winners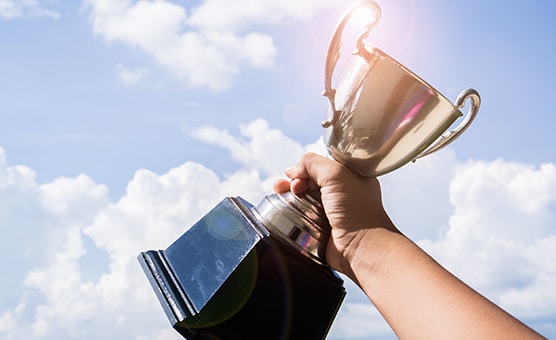 Technossus Congratulates OC Tech Alliance's 2014 High Tech Award Winners
Technossus corporate headquarters is in Orange County, CA and last night, our leadership joined the OC Tech Alliance in recognizing some of the most inspirational companies and individuals in Orange County's vibrant tech scene. Congratulations to all the winners!
High-Tech Innovation Awards – CEO's and Companies
Large Company CEO: Jim Peterson Microsemi
Mid-size Company CEO: Simon Arkell Predixion Software
Large Outstanding Technology Company: WD (Western Digital)
Mid-size Outstanding Technology Company: Telogis
High-Tech Innovation Awards – Product/Technology Categories
Clean Tech / Green: ViridiSTOR LLC – The ViridiSTOR Solution
Cloud / SaaS / Web Platform Solutions: WD (Western Digital) – My Cloud Personal Cloud
Consumer Devices & Software: SensyTouch Inc.: Projected Capacitive Multi-touch System
Cyber Security: Sekur.Me, Inc.: Sekur Me
Enterprise Hardware & Devices: Airwolf 3D: Airwolf 3D HDX
Enterprise Software: Levyx, Inc.: Helium
Semiconductors: Conexant: CX20921 Far Field Voice / Speech Processing SOC
Mobile & Wearable Technology: Martian Watches: Martian Notifier
Innovation in Education Awards
In addition to the corporate awards, the event also partnered with Project Tomorrow, a national education nonprofit group based in Orange County, for the Innovation in Education Awards.
Innovative Schoolwide Program of the Year in Science, Math & Technology:
Jose Sepulveda Elementary School – Science and Health Focus Program
High Impact Teacher of the Year in Science, Math & Technology:
Ed Hernandez – Tustin High School, 9-12 Engineering / Math Teacher
Emerging Student Innovator of the Year in Science, Math & Technology:
Samantha Langit – Aliso Viejo High School, 10th Grade
Nominees
And as they say, it is an honor just to be nominated, and even those that did not take home awards were an impressive collection of OC's finest technologists and technologies. Congratulations to all those nominated!
CEO Nominees:
Joey Benadretti, CEO SYSPRO
Tom Edman, CEO TTM Technologies
Dean Stoecker, CEO Alteryx
Feyzi Fatehi, CEO Corent Technology
Corporate Nominees:
Astronics Test Systems
Bitcentral
Compo Energy, Inc.
Corent Technology
D-Link
Kareo
Kofax, Inc.
Local Corporation (Krillion)
Netlist, Inc.
Phoenix Energy Technologies
TTM Technologies
SecureAuth Corporation
SRCH2
STEALTHbits Technologies
SYSPRO
VIZIO