Technossus Dream Team Takes Home Their Third Major Hackathon Win (2014)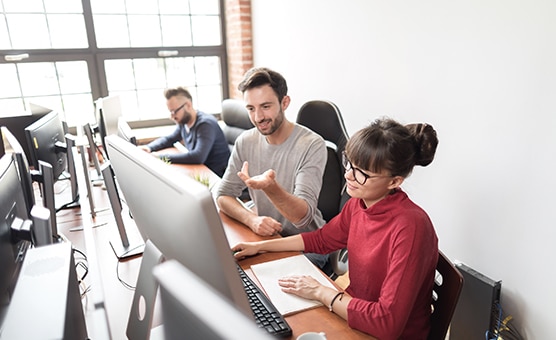 Technossus Dream Team Takes Home Their Third Major Hackathon Win (2014)
Hong Kong– The technical "dream team" from Technossus LLC, a software solutions company based in Irvine, CA, took home the top honor at the MoDev Hong Kong 2014 Forum, Disruptathon & Hackathon for their education-based mobile sharing application, which they aptly named "Maestro." This achievement marks the third major Hackathon win in a row for the Technossus team, and their first win overseas. Their previous two Hackathon wins have the distinction of being awarded at the inaugural and second annual MoDev Hackathons held at the CES International Convention in Las Vegas, the largest app event in the world.
The second annual Hong Kong Hackathon competition, which was part of MoDev's larger Hong Kong 2014 event and coincided with Interactive Hong Kong's International IT Fest 2014, consisted of 16 teams made up of winners of past Hackathons from the U.S., China and Hong Kong. Technossus senior team members Chris Woolum, Harrison Spain and Aurelio Agundez and Kevin Castle logged in over six development hours at a custom computing space in Cyberport, Hong Kong's technology and digital hub, to develop their concept. The event also featured panel discussions and presentations by international technology business leaders in the rapidly growing mobility marketplace.
The winning team's Windows 8 based app features the new Microsoft Unification framework – officially introduced at the company's recent MS Build conference in San Francisco – which seeks to create a shared experience between phone, tablet and PC. Their combined efforts resulted in two complete, interconnected apps using the common framework: a desktop app designed for teacher administration of tests and assignments, and an interactive phone app designed for students to easily take tests, view results, and receive learning incentives and accolades, among other things.
Summing up the experience, Technossus CTO and Hackathon team member Kevin Castle said, "This event was a great experience for both participants and attendees alike. MoDev, Hong Kong Computer Society and Cyberport provided a truly collaborative environment that inspired the teams to information share and create. Technossus was honored to be part of such an esteemed group of mobile computing innovators."
Technossus LLC is a multinational software solutions and technology consulting company with corporate offices in Irvine, CA. Founded in 2008, Technossus has experienced tremendous growth in recent years, expanding rapidly within key business verticals including Healthcare and Life Sciences. Technossus recently ranked in the top 12% of the nation's fastest-growing private companies, and placed 53rd of the top 100 software companies in the U.S., according to Inc. magazine's annual 500|5000 ranking of the fastest-growing companies in America.