Technossus Ranks in Top 12.4% of Inc. 5000 Fastest Growing Companies in America!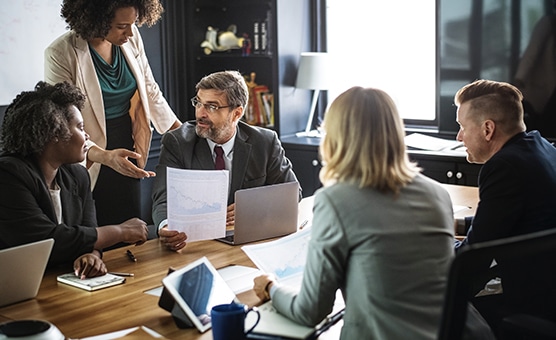 Technossus Ranks in Top 12.4% of Inc. 5000 Fastest Growing Companies in America!
Irvine, CA – Inc. magazine today ranked Technossus #620 on its seventh annual Inc. 500|5000, placing them in the top 12.4% of an exclusive ranking of the nation's fastest-growing private companies. The list represents the most comprehensive look at the most important segment of the economy—America's independent entrepreneurs.
Technossus also ranked 53rd in Top 100 Software Companies and 48th in Top Companies in Los Angeles Metro Area among all Inc. 5000 companies. Technossus has grown tremendously since 2009, increasing revenue by 741%.
As an Inc. 5000 honoree, Technossus now shares a pedigree with Intruit, Zappos, Under Armour, Microsoft, Jamba Juice, Timberland, Clif Bar, Pandora, Patagonia, Oracle, and dozens of other notable recent alumni.
"This did not happen by chance. This happened because we really are a company of exceptional people. I have no doubt in my mind that this is just a glimpse of what lies ahead of us, and I for one certainly want to make a habit of it." said Technossus' CEO, Ravnish Bhalla.
In a stagnant economic environment, median growth rate of 2013 Inc. 500|5000 companies is an impressive 142 percent. The companies on this year's list report having created over 520,000 jobs in the past three years, and aggregate revenue among the honorees reached $241 billion.
"Not all the companies in the Inc. 500|5000 are in glamorous industries, but in their fields they are as famous as household name companies simply by virtue of being great at what they do. They are the hidden champions of job growth and innovation, the real muscle of the American economy," says Inc. Editor Eric Schurenberg.
Complete results of the Inc. 500|5000, including company profiles and an interactive database, can be found at www.inc.com/5000. Technossus 500|5000 listing can be found at www.inc.com/profile/technossus.
About Technossus
Technossus LLC is a multi-national software solutions consultancy with corporate offices in Irvine, CA. Founded in 2008, Technossus has experienced tremendous growth in recent years expanding within a variety of business verticals, especially Healthcare and Life Sciences.
Technossus is an award-winning Microsoft Gold Partner with a unique solutions-based approach to delivering quality software along with value options that can be realized through the availability of Technossus associates in residence offshore.
Methodology
The 2013 Inc. 500|5000 is ranked according to percentage revenue growth when comparing 2009 to 2012. To qualify, companies must have been founded and generating revenue by March 31, 2009. They had to be U.S.-based, privately held, for profit, and independent—not subsidiaries or divisions of other companies—as of December 31, 2012. (Since then, a number of companies on the list have gone public or been acquired.) The minimum revenue required for 2009 is $100,000; the minimum for 2012 is $2 million. As always, Inc. reserves the right to decline applicants for subjective reasons. Companies on the Inc. 500 are featured in Inc.'s September issue. They represent the top tier of the Inc. 5000, which can be found at www.inc.com/500.