Technossus Wins the Microsoft Windows Universal App Challenge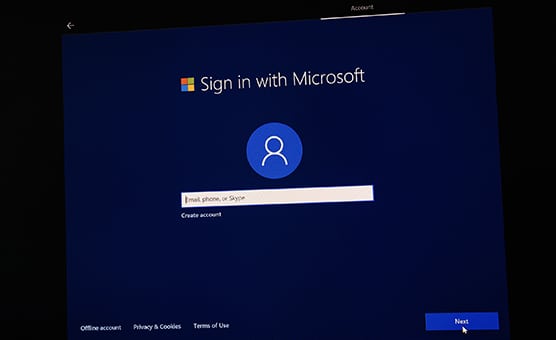 Technossus Wins the Microsoft Windows Universal App Challenge
Las Vegas, NV A hand-picked, five-person team of Technossus' best and brightest developers headed to the Palms Casino Resort in Las Vegas along with over 700 other coder-types from around the world to compete for over $100,000 cash and prizes at the 2015 AT&T Developer Summit Hackathon.  This year's challenge at one of the largest competitions of its type?  Build a completely original, technically sophisticated, fully-realized mobile app solution.  In a day.
This year's team – consisting of Technossus developers Harrison Spain, Chris Woolum, Jay Esguerra, Aurelio Agundez and Chris Dinh –  quickly found their spot on the floor of the massive Rain Nightclub inside the resort and got down to serious hacking, give or take a few short breaks for caffeine re-fuel and Nerf Gun wars.  In addition to the $25,000 grand prize for Best Overall App, teams were able to compete in mobility-focused Accelerator Challenges with emerging technology themes like Connected Car, Home Automation, Wearables and Social Collaboration.  The teams had at their disposal a variety of gadgets and gear from sponsors, as well as support and encouragement from mentors and AT&T architects who regularly work on APIs such as M2X and WebRTC.
After speed-coding through the night, Team Technossus submitted "WeVerse," built on the Microsoft Windows Universal App platform and featuring Couchbase, AT&T SDKs, Sponsored Data, Digital Life, WebRTC, and Advertising APIs.  The social collaboration app enables the user to create an online "watch party," and invite people from anywhere in the world to join in and watch their favorite show or movie, while participating in live video chat at the same time.  Love watching 'Game of Thrones' and so does your brother in New York?  Love chatting about it even more?  WeVerse lets you to watch together as if you were in the same room.
Of the 600 entries submitted, the team made it into the final 20, earning the chance to present the app on the main stage to an audience of tech industry leaders, mentors and peers.  "We put together an entry that seamlessly combined many technologies and integrations, creating a fantastic user experience in 28 straight, intense hours of development," said Technossus' Director of Software Development Harrison Spain shortly after the presentation round.  "We're excited that WeVerse was so well received by everyone we managed to get in front of, and to be able to present as one of the top teams in a competition like this was an amazing opportunity."
The icing on the cake – Team Technossus beat out over 100 other teams to win the Windows Universal App Accelerator Challenge, taking home a check for $10,000.  Jay Esguerra, Technossus' Product Development Practice Manager, attributes the Microsoft Challenge win to the amount of technical implementation involved in developing and presenting the app. "Microsoft appreciated the level of polish and completeness we brought to WeVerse, and we're honored to have received their top prize at this event."
Summing up the weekend, Chris Woolum, Technossus' Emerging Technology Practice Manager and WeVerse main stage presenter, said, "AT&T did an amazing job in putting this hackathon together and we can't thank them and Microsoft enough for giving us the opportunity to prove that Technossus has some of the best developers in the industry, building some pretty amazing things."
For more photos of the Technossus team in action, check out our Facebook and Google+ pages.  For more info. on the event, see these roundups:
Sleepless nights and Red Bull: Welcome to this 36-hour Vegas hackathon
CES 2015: AT&T Wraps Biggest Hackathon with Focus on What's Next