The 4 IT Impacts of COVID-19 That will Stick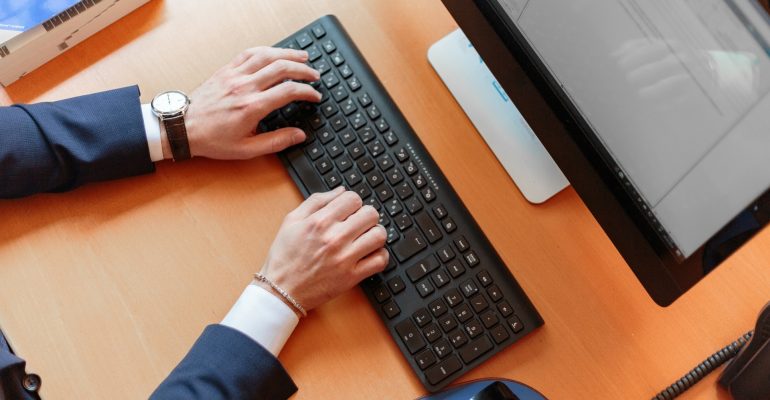 The 4 IT Impacts of COVID-19 That will Stick
The world has undergone rapid transformation since COVID-19 first began spreading quickly just over a year ago. Businesses were forced to shift most of their operations to suit remote settings. Processes were also adjusted and adapted to fit the changing climate. Now, as many people get immunized against the virus, leaders are considering what the work landscape will look like for the future.
It is clear that things are not likely to go back to what they were before the global pandemic. Most organizations' tech teams are contemplating how to move forward safely. While the world continues to recover, the lasting impact that COVID will have on IT includes:
Increase focus on agility
Need for external collaboration
Importance of Cybersecurity
IT as a strategic partner
Agility is a Top Priority
The sudden arrival of the global pandemic caused businesses to scramble to update their operations. Adjusting to remote workplaces demanded a change to processes and routines.  Customer behaviors and distribution chains have undergone considerable upheaval during the past year. Companies have been forced to change along with a transforming global economy.  In this climate, agility has become a top priority. Those organizations that have been able to shift operations online are the ones that will thrive.
Over the past several months, IT departments have had the opportunity to become more agile and really demonstrate what they are capable of. Companies have been able to create successful remote workplaces because of the efforts of IT leaders. They have shown a capacity to scale up and down at a dramatic pace.
External Collaboration is Essential
COVID has also changed the face of collaboration. IT teams have seen the importance of external collaboration in crisis. Accessing resources and information is essential to staying ahead of the competition.
While external collaboration was on the rise prior to COVID, the global pandemic has substantially increased the adoption of collaborative practices. It forced companies to abandon their strictly internal IT policies and improve their partnerships with external experts.
Moving forward, organizations will become more reliant on external collaboration such as the cloud to help them innovate and stay competitive. This shift will lead to an increase in external collaboration for IT departments.
Cybersecurity Can't be Ignored
Unfortunately, many IT teams were unprepared for the disruption caused by COVID. While those in the industry have become adept at monitoring and tracking threats online, such as ransomware or denial of service attacks, they were not equipped for a global pandemic. Unlike preparations made to respond to cybersecurity, there wasn't enough time to create a roadmap or list of technology solutions. Rather, COVID hit hard and fast.
As a response to the global pandemic, organizations' IT departments have started to create response plans for infectious diseases alongside their plans for other global emergencies like natural disasters. This change will stick around post-pandemic, and organizations will be all the better for it.
IT is a Strategic Partner
When COVID hit and began disrupting business operations, IT stepped up to find solutions. Some companies were even able to use their advanced technology capability to develop new services and products that helped customers weather the global pandemic. For example, a number of retailers began offering online ordering and curbside pickup, restaurants offered no-contact delivery, and smaller tech companies were able to gain widespread use of their solutions, such as Zoom and Teams.
Some of these solutions include financial innovations like contactless payment options. While the technology has been around for some time, COVID caused a higher demand for safer solutions. An increase in demand for this type of technology helped advance it much faster than it would have if there was no global pandemic.
These changes solidified IT as a strategic business partner as they helped businesses thrive during a massive global economic shift.
Over the past year, the business world and global economy have undergone rapid transformations in response to COVID-19. Technology and IT teams have facilitated the shift to remote work, online operations, and even the development of new services and products. While the world slowly gets back to life post-pandemic, some of these IT changes are here to stay.  The impact that COVID has had on businesses has made agility a top priority. External collaboration has become essential, cybersecurity efforts have been expanded, and IT has come into its own as a strategic partner. As businesses move forward, they will be more reliant and trusting of their IT partners to help them thrive and grow.
At Technossus we want to become a strategic IT partner with you. Let us help you future-proof your business. Contact us today for a free consultation.