The Cloud Native Playbook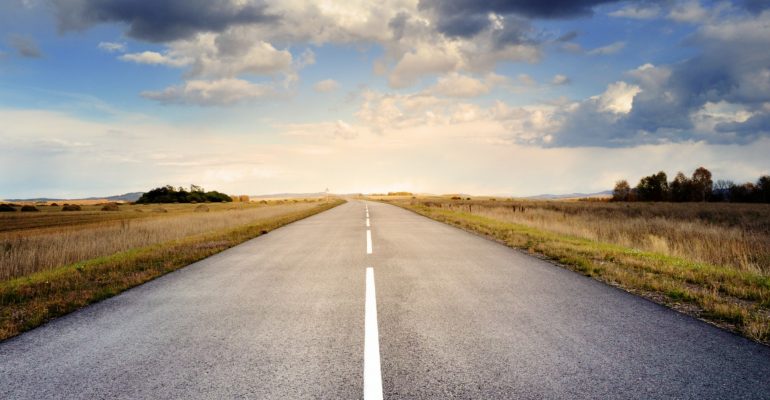 The Cloud Native Playbook
Cloud-native can be a tricky issue for large organizations. Even though it is in the initial days of adoption, many organizations debate about the benefits of microservices, dynamic orchestration, and containers. And despite that various enterprises believe that the "full scale" cloud native deployment only seems ideal at best but unrealistic at worst.
In reality, the cloud transformation journeys of most organizations lie somewhere between cloud-native and hybrid cloud. A crucial issue for this lag is compliancecloud or the process through which it is traditionally achieved within large enterprises.
The current hybrid environment is not compliant with many tools that enterprises use. In addition to this, there are the ever-changing rising costs of compliance and the regulatory landscape. It makes them shift from "compliance" towards more of a security threat and regulatory directive.
What Does Cloud Native Mean?
Cloud-native cites the concept of building and running applications to leverage the benefits of the distributed computing offered by the cloud delivery model. These apps are built and designed to attain the flexibility, resiliency, elasticity, and scale that the cloud provides.
According to the CNCF (Cloud Native Computing Foundation), this technology allows enterprises to run and build scalable applications in hybrid, private and public clouds. The approach is illustrated by declarative application programming interfaces (APIs), immutable infrastructure, microservices, service meshes, and containers.
These features allow developers to make high-impact changes with minimum effort and frequency. It enables loosely coupled systems that are observable, manageable, and resilient.
Cloud-native services allow the development of modern applications using technologies like Kafka, APIs, serverless functions, Docker and Kubernetes. Industry-leading cloud providers enable these services and tools so that developers can build applications faster while reducing operational burden. It provides developers with a comprehensive platform for managing, deploying, and building cloud-native applications like serverless functions and microservices.
How Cloud Native Affects the Role of the CIO
The CIO must modify their roles and responsibilities to address the new demands from the departments and different consumption models. Here are the ways in which cloud computing is changing the role of the CIO:
Need for Speed: This is a known fact that CIOs must work faster. The world had moved ahead from the era when applications used to take years to develop and run. Cloud computing allows better time-to-market speed and drives more efficiency, after all, the enterprises are no more dependent on the repercussions of software and hardware purchases.
Distributed: Many organizations have more than one CIO to ensure businesses leverage technology as a force multiplier and are more agile. It is beneficial for them to have multiple CIOs, each for a line of business. It provides support to the enterprises directly and provides benefits over the line of business to the larger IT organization. Cloud Native's role in this change can be dated back to the "shadow IT" when departments used cloud computing to bypass IT. Today when CIOs are working at the department level, they are doing it in the same way, but now, IT drives the usage of cloud computing.
Technology Brokers: With this technology, more CIOs are getting placed as the lead of cloud services and technology brokerage. It means that rather than buying directly and managing technology for the departments, a broker intermediates the technology using predefined deals. They ensure to get the right cloud services to those who need them. The CIO should understand these deals with outright responsibility as these deals can make or break a business.
Benefits of Cloud Native
Here are some of the benefits of cloud-native:
Scalability: The feature of auto scalability in cloud-native applications allows them to handle the future needs of applications as they can scale automatically. Even the cost associated with this technology is only for the resources in use.
Reliable System: Cloud-native applications allow you to use approaches like Kubernetes and microservices. It helps with developing applications that are fault-tolerant with built-in self-healing. Even in the case of failure, it can quickly isolate the impact. Therefore, it does not impact or take down the entire application.
Reduced Cost: Containers secure applications and manage them independently of the infrastructure that supports them. Industries are using Kubernetes, an open-source platform, for containers. It is the standard for managing resources in the cloud and allows full benefits from containerization. It is also a host of powerful cloud-native tools which enable the standardization of infrastructure and tooling, ultimately leading to cost reduction.
Ease of Management: Cloud-native helps to make infrastructure management effortless. When you use a serverless platform like Azure function or AWS Lambda, you will not have to worry about operating or managing the configuration of networking, provisioning cloud instances, and allocating storage.
Faster Release: Speed of service plays a crucial role in the success of an organization. An organization that can conceive, build, and ship value to customers swiftly is more likely to succeed. And DevOps can play a crucial role in this. They transform the software delivery pipeline using the building, test, and deployment automation. Cloud-native applications support DevOps process and automation, which is not possible in local development software developer processes.
Conclusion
Considering the numerous advantages that cloud-native DevOps teams offer, it is only a matter of time before this form of software development becomes fully mainstream. Above all, it can quickly adapt to changing business requirements and technological innovations that make cloud-native the application model of the future.