The Evolution of IT Outsourcing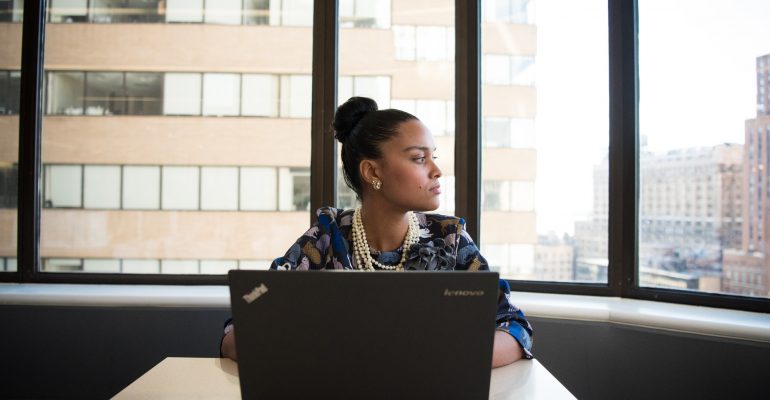 The Evolution of IT Outsourcing
COVID-19 has disrupted many industries and IT outsourcing is no exception. Before the global pandemic, outsourcing IT needs was becoming a reliable way that companies could save money while building a strong team of professionals. Statistics reveal that the global market for outsourcing services is $92.5 billion.
One of the big drivers for organizations that are currently reconsidering their IT options, particularly IT outsourcing, is the cost involved with their current software solutions. This has caused many leaders to consider outsourcing opportunities. There are several IT services that can be outsourced and depending on the needs of your business, IT outsourcing can save time, money, and effort. It can also allow you the opportunity to benefit from IT experts located anywhere in the world.
However, during this period of rapid change and adaption that has been spurred by COVID-19, it is important to understand the outsourcing opportunities, capabilities, and limitations. To get the most from your outsourcing providers, it is important to know what can be achieved and what cannot. It is also essential to understand what responsibilities your company will have with third-party solutions so you can adequately prepare to meet those responsibilities.
Current State of IT Outsourcing
A recent survey found that one-third of small organizations are outsourcing some of their business processes. The majority of tasks that are outsourced include accounting, IT services, and digital marketing. While there can be many different reasons that organizations outsource their business processes, some of the most common reasons relate to cost and time, such as:
Efficiency
Flexibility
Access expertise
Increase available resources
Free employees up for other tasks
Moreover, in the past few years, organizations have come to realize that outsourcing IT services allow them to access top-quality talent and expertise from around the world. This transition has been sped along by the rapid changes that companies have had to make in light of the global pandemic.
Consumption-Based Pricing
Outsourcing your IT needs to save money means you'll need to consider what pricing model is being used. For IT outsourcing, the most common models have been fixed-priced or consumption-based (also known as time-and-material pricing) for projects.
These have been the most beneficial way to pay for outsourcing projects as it allows your organization to budget for IT outsourcing costs more clearly. In addition, corporations are more comfortable paying for outsourcing results or consumption rather than contractor hours. It is easier to understand the costs of the project if the consumption-pricing model is used.
It is also important to remember that lower costs have been one of the main reasons that corporations opt to outsource their business and IT process needs. Yet, one trend that has emerged is that organizations are moving more towards IT outsourcing to access professional, quality work and contractor expertise.  That is, they are willing to pay more for high-quality work and experienced professionals.
By working on a fixed-price or consumption-based pricing, outsourcing your IT needs can become more focused on the value that it offers for your organization.
Cybersecurity Focus
Keeping business data and information safe has been a concern for organizations for a long time. However, since COVID, things have gotten worse. Statistics show that cyber-attacks have increased by 400 percent. These include a variety of different methods that hackers use to gain access to your system and your information including:
Malware
Ransomware
Viruses
Data distortion
Phishing attacks
If your organization collects and stores any type of sensitive or private data, keeping it secure and compliant with government regulations is essential. But it has gotten more challenging.
Companies that have been forced to transition to remote workplaces can substantially reduce the security of corporate networks. It happens because more employees are accessing the company network and company documents from remote locations. This creates a riskier security structure for organizations and some additional challenges to keeping the data secure. Most cybercriminals understand these weaknesses and have switched away from targeting individuals and are focusing more on corporations and governments, according to Interpol.
With a higher rate of cyber-attacks, outsourcing cybersecurity is an efficient and effective way of securing company data and information. By outsourcing your cybersecurity needs, you can also gain access to industry experts and real-time monitoring that might otherwise be too costly.
There are a number of tasks around cybersecurity that can be successfully outsourced including security enhancement, cybersecurity management, and penetration testing.
Cloud IT Outsourcing
Switching to the cloud offers several benefits for companies, including
Less expensive
Easier remote access
Scalability
Opportunity to use high-quality software and platforms
The cloud industry is expected to grow to over $360 billion in the next couple of years, according to Gartner. The company's VP of research noted that part of the growth will be due to the success the cloud had during the COVID pandemic. "Cloud ultimately delivered exactly what it was supposed to," Sid Nag said. "It responded to increased demand and catered to customers' preference of elastic, pay-as-you-go consumption models."
Essentially, the global pandemic saw widespread increase in cloud usage among businesses around the world. The fact that the cloud was able to meet this demand and provide users with reliable and affordable services has strengthened consumer confidence in cloud options.
Yet, migrating to the cloud can be a big undertaking for any size company. IT outsourcing is one of the most feasible and practical solutions to this challenge.
Responsibility Sharing
While it may seem counterintuitive to outsource leadership or executive roles, it is becoming a trend. Corporations are starting to understand that they can achieve growth and other business goals by looking externally.
Smaller companies are also seeing the advantages of hiring an experienced part-time leader rather than hire a full-time executive with less experience. However, to fully reap the benefits of outsourcing executive roles, you'll need to partner with an IT professional that is capable of sharing the responsibility of core business services.
IT outsourcing has been predicted to grow throughout the COVID-19 recovery and into the future. Outsourcing your IT needs can help organizations save time, money, and effort. It can also allow you to access IT expertise anywhere in the world.