Aerospace Analytics
Flight data analysis is among the aerospace analytics services that Technossus provides. The company's expert team of aerospace analytics professionals monitors and analyzes flight data to both improve safety as well as optimize flight operations. They use advanced aerospace analytics techniques to identify areas for improvement as well as to provide recommendations for potential operational changes.
Maintenance analytics is another service area offered by Technossus. This type of service helps aerospace companies in optimizing maintenance operations, reducing their downtime, and cutting costs. The company's skilled team of experts uses predictive analytics to identify any maintenance issues before they become big problems, allowing for much more proactive repairs and maintenance.
Trusted by Leading Healthcare Brands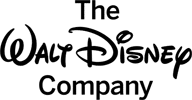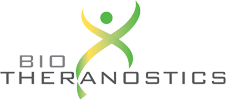 Additional Aerospace Analytics Services from Technossus
Technossus additionally offers supply chain analytics services that help aerospace companies in optimizing their supply chain operations. The Technossus team of experts utilize top industry techniques to single out areas for improvement in your supply chain and to provide insight for changes.
Operational analytics is yet one more service offered by Technossus. This service allows aerospace companies to optimize their overall operations, from manufacturing to logistics. Their experienced team uses advanced aerospace analytics to identify problem areas and to highlight potential operational changes.
The Benefits of Aerospace Analytics Services with Technossus
The benefits of Technossus' aerospace analytics services are many. Improved safety is one critical benefit, as analytics can help to identify any potential safety issues as well as provide recommendations for changes. Reduced costs are yet another solid benefit, as analytics can help to optimize operations and identify potential areas for cost savings. Increased efficiency is yet another important benefit, as analytics can work to optimize operations and to reduce any downtime. Finally, aerospace analytics services from Technossus can give companies a competitive advantage by spotting areas for improvement and providing change recommendations that can lead to improved outcomes.
Give Technossus a Call Today for Aerospace Analytics
In summary, aerospace analytics services are vital tools for companies such as yours in the aerospace industry. Technossus offers a suite of solutions that can be customized to meet the individual needs of aerospace companies. From flight data analysis all the way to operational analytics, Technossus' team of industry experts have the experience and skills needed to guide aerospace companies in taking full advantage of the benefits that analytics can offer. Give Technossus a call today to find out more.