Outsourced Software Development
With Technossus' Outsourced Software Development services, you gain access to a global network of talented professionals. We carefully select the right resources with the relevant skills and domain expertise to meet your specific project requirements. Outsourcing enables cost savings without compromising on quality.
Trusted by Leading Healthcare Brands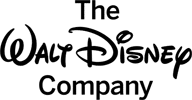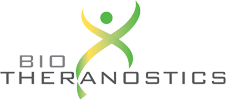 Customized Solutions Aligned with Your Goals
We understand that every business has unique needs. Our Outsourced Software Development services are tailored to align with your goals and requirements. Our dedicated team works closely with you to understand your vision, collaborate on project planning, and deliver customized software solutions that meet and exceed your expectations.
Seamless Communication and Collaboration
Effective communication is key to successful Outsourced Software Development. Technossus prioritizes seamless collaboration, utilizing advanced communication tools and methodologies to bridge the geographical gap. Our team ensures transparent and timely communication, providing regular updates on project progress and actively involving you in the development process.
Agile Development Approach for Flexibility and Adaptability
Technossus follows an Agile development approach to ensure flexibility and adaptability throughout the outsourced software development lifecycle. We break down projects into iterative sprints, allowing for rapid feedback, continuous improvements, and efficient delivery. This approach enables us to respond to changing requirements and deliver results in shorter timeframes.
Quality Assurance and Timely Delivery – Outsourced Software Development
Quality is our top priority. Our Outsourced Software Development services include rigorous quality assurance processes to ensure that your software solutions meet the highest standards. We conduct comprehensive testing at each stage of development, allowing us to identify and address any issues promptly. Timely delivery is our commitment to you.
Data Security and Intellectual Property Protection
Technossus understands the importance of data security and intellectual property protection. We adhere to strict security protocols, ensuring the confidentiality and integrity of your sensitive information throughout the outsourcing engagement. Our robust measures safeguard your intellectual property rights and provide you with peace of mind.
Accelerate Your Software Development Initiatives
Partner with Technossus for Outsourced Software Development services and accelerate your software development initiatives. Experience the benefits of tapping into global talent, cost-effective solutions, customized development, seamless communication, Agile methodologies, quality assurance, and data security. Contact us today to leverage our expertise and propel your software development projects forward.