Dedicated Software Development Teams
At Technossus, we understand that every project is unique. Our Dedicated Software Development Teams are carefully assembled to align with your specific requirements. Whether you need front-end developers, backend engineers, quality assurance specialists, or a full-stack team, we customize our teams to complement your in-house expertise and project goals.
Trusted by Leading Healthcare Brands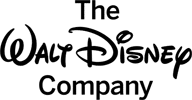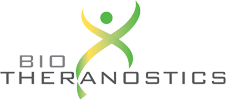 Seamless Collaboration and Integration
Our Dedicated Software Development Teams seamlessly integrate with your existing workflows, becoming an extension of your in-house team. We prioritize effective communication, leveraging collaboration tools and methodologies to ensure clear and timely interactions. With regular updates and transparent reporting, you have full visibility and control over the development process.
Flexibility and Scalability
One of the key advantages of our Dedicated Software Development Teams is their flexibility and scalability. Whether you need to scale up or down based on project demands, our teams can adapt to meet your changing needs. This agility allows you to optimize resources and respond quickly to market dynamics.
Expertise and Technical Excellence
Technossus boasts a team of experienced professionals with diverse skill sets and domain expertise. Our Dedicated Software Development Teams are well-versed in the latest technologies and best practices, enabling them to deliver high-quality software solutions. With their expertise, you can confidently tackle complex projects and leverage innovative solutions.
Efficiency and Time-to-Market
By partnering with our Dedicated Software Development Teams, you can accelerate your time-to-market. With a dedicated team working exclusively on your project, you can expect faster development cycles, efficient resource allocation, and streamlined decision-making processes. This efficiency allows you to stay ahead of the competition and seize market opportunities.
Quality Assurance and Continuous Improvement
Quality is at the core of our Dedicated Software Development Teams. We implement rigorous quality assurance practices and conduct thorough testing to ensure that your software solutions meet the highest standards. Additionally, we embrace a culture of continuous improvement, incorporating feedback and iterating on deliverables to enhance the final product.
Partner with Technossus for Dedicated Software Development
Partnering with Technossus for Dedicated Software Development Teams provides you with the expertise, flexibility, and efficiency needed to propel your software development initiatives forward. Experience the benefits of tailored teams, seamless collaboration, technical excellence, scalability, time-to-market acceleration, quality assurance, and continuous improvement. Contact us today to build your dedicated team and unlock the full potential of your software projects.