Data & Analytics
Enhancing Business Outcomes
Data-Driven Insights
We help clients gain insight-driven advantages in their business and marketplace by accelerating the results they are able to achieve. We leverage data and analytics tools to enhance business outcomes to harness information and ecosystem into a modern data-centric approach.
Scope of data analytics services:
Business Intelligence
Data Warehousing
Data Management
Data Analytics as a Service
Big Data
Data Science
Machine & Deep Learning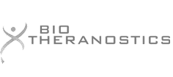 Our Data and Analytics Capabilities
Our consultants are ready to design the data & analytic solutions that will strengthen your business with advanced analytic capabilities.
Want a FREE Data Solution Asessment?