Application Support
Technossus provides round-the-clock application monitoring to detect and address potential issues before they impact on your business operations. Our dedicated team monitors key performance indicators, system health, and critical processes to identify anomalies and proactively respond to incidents. We follow efficient incident management processes to minimize downtime and ensure rapid resolution.
Trusted by Leading Healthcare Brands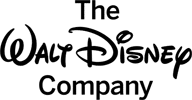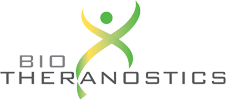 Timely Issue Resolution and Bug Fixes
Our experienced support team is committed to resolving issues promptly. We analyze reported incidents, diagnose root causes, and implement appropriate solutions to minimize disruption to your application's functionality. Whether it's addressing bugs, software glitches, or configuration issues, we ensure that your applications are up and running smoothly.
Performance Optimization and Fine-tuning
Technossus focuses on optimizing the performance of your applications to deliver an exceptional user experience. Our experts analyze performance metrics, identify bottlenecks, and fine-tune configurations to enhance speed, scalability, and efficiency. By proactively optimizing performance, we ensure that your applications meet user expectations and deliver optimal results.
User Support and Training
We provide comprehensive user support to address user queries, troubleshoot issues, and guide users in effectively using your applications. Our support team is available to assist users with any application-related questions or concerns, ensuring that they can leverage the full potential of your software solutions. We also offer training programs to empower users with the knowledge needed to maximize application usage.
Continuous Application Monitoring and Maintenance
Technossus believes in the continuous monitoring and maintenance of your applications to ensure their long-term stability. We conduct regular health checks, perform system updates, and implement necessary patches to keep your applications up-to-date and secure. Our proactive maintenance approach minimizes potential risks and helps you stay ahead of evolving technology trends.
Documentation and Knowledge Management
To ensure seamless application support and knowledge transfer, we emphasize comprehensive documentation and knowledge management. We create detailed documentation that covers system configurations, workflows, troubleshooting guides, and best practices. This documentation facilitates efficient knowledge sharing and enables your team to handle routine tasks and troubleshoot common issues.
Partner with Technossus for Reliable Application Support
Partnering with Technossus for Application Support services ensures that your software applications operate smoothly and deliver consistent value to your business. Experience 24/7 application monitoring, timely issue resolution, performance optimization, user support and training, continuous monitoring and maintenance, documentation, and knowledge management. Contact us today to ensure the reliable operation of your applications and enhance user satisfaction.