Financial Software Testing
Our Financial Software Testing services begin with comprehensive test planning and strategy development. We collaborate with your team to understand your financial systems, business processes, regulatory requirements, and risk management protocols. Based on this understanding, we create a tailored test plan and strategy that covers functional testing, integration testing, security testing, performance testing, and regulatory compliance testing.
Trusted by Leading brands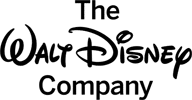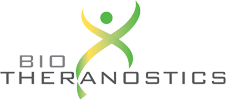 Functional Testing for Accurate Financial Calculations
We conduct functional testing to ensure the accurate and reliable functioning of your financial software. Our experts meticulously test each component, such as financial calculations, interest accruals, loan processing, payment processing, account reconciliation, and reporting functionalities. We verify that your financial software performs calculations accurately, adhering to financial standards and regulations.
Integration Testing for Seamless Data Flow
Technossus performs integration testing to validate the seamless data flow between different modules and systems within your financial software. We ensure that data is accurately shared, synchronized, and updated across various components, such as general ledger, accounts payable, accounts receivable, and risk management systems. This ensures data integrity and consistency throughout your financial processes.
Partner with Technossus for Reliable Financial Software Testing
Partner with Technossus for Financial Software Testing services and ensure the accuracy, reliability, compliance, and performance of your financial systems. Experience comprehensive test planning and strategy development, functional testing, integration testing, security testing and compliance verification, performance and scalability testing, regression testing and change management, regulatory compliance testing, data integrity and validation testing, business continuity and disaster recovery testing. Contact us today to optimize your financial software and gain confidence in your financial processes.
CASE STUDIES
Read our stand out customer stories