Managed Analytics
Our Managed Analytics Services focus on enhancing your data management capabilities. We assist in organizing and structuring your data to ensure consistency, accuracy, and accessibility. By implementing robust data governance frameworks as well as leveraging advanced data management technologies, we help you to achieve a single source of truth for your data, improving both data quality and integrity.
Optimizing Data Analytics
At Technossus, we understand the importance of extracting actionable insights from your valuable data. With our Managed Analytics Services, we optimize your data analytics processes, delivering relevant and meaningful results. Our experienced team leverages advanced analytics techniques, such as machine learning and predictive modeling, to uncover trends, patterns, and correlations in your data. These insights then enable you to make solid data-driven decisions and further drive business growth.
Trusted by Leading Healthcare Brands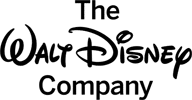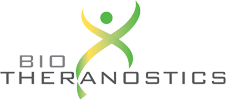 Streamline Reporting and Visualization
Efficient visualization and reporting are critical components of effective data analysis. Technossus' Managed Analytics Services streamline the reporting and visualization process, transforming complex data into clear as well as visually appealing dashboards and reports. Technossus experts utilize top tools and technologies to present your data in a format that is both easy to understand as well as interpret. Through interactive visualizations, you can explore your data, uncover important insights, and share meaningful information with your stakeholders.
Continuous Support and Maintenance
At Technossus, we believe in providing continuous support and maintenance for your analytics environment. Our Managed Analytics Services include regular monitoring, performance optimization, and system maintenance to ensure the ongoing success of your data analytics initiatives. We stay up to date with the latest industry trends and advancements, implementing best practices and technologies to keep your data environment robust as well as secure.
Contact Technossus to Get Started
With Technossus' Managed Analytics Services, you can leverage your data to its optimal potential. Our comprehensive suite of data & analytics solutions enhances your data management, optimizes data analytics processes, streamlines visualization and reporting, and provides continuous support & maintenance. Unlock valuable insights from your accrued data and make better data-driven decisions with confidence. Trust our team at Technossus as your partner in managing your analytics journey for optimal business success. Contact us today and learn more about our Managed Analytics Services as well as how we can help you achieve your data analytics goals.