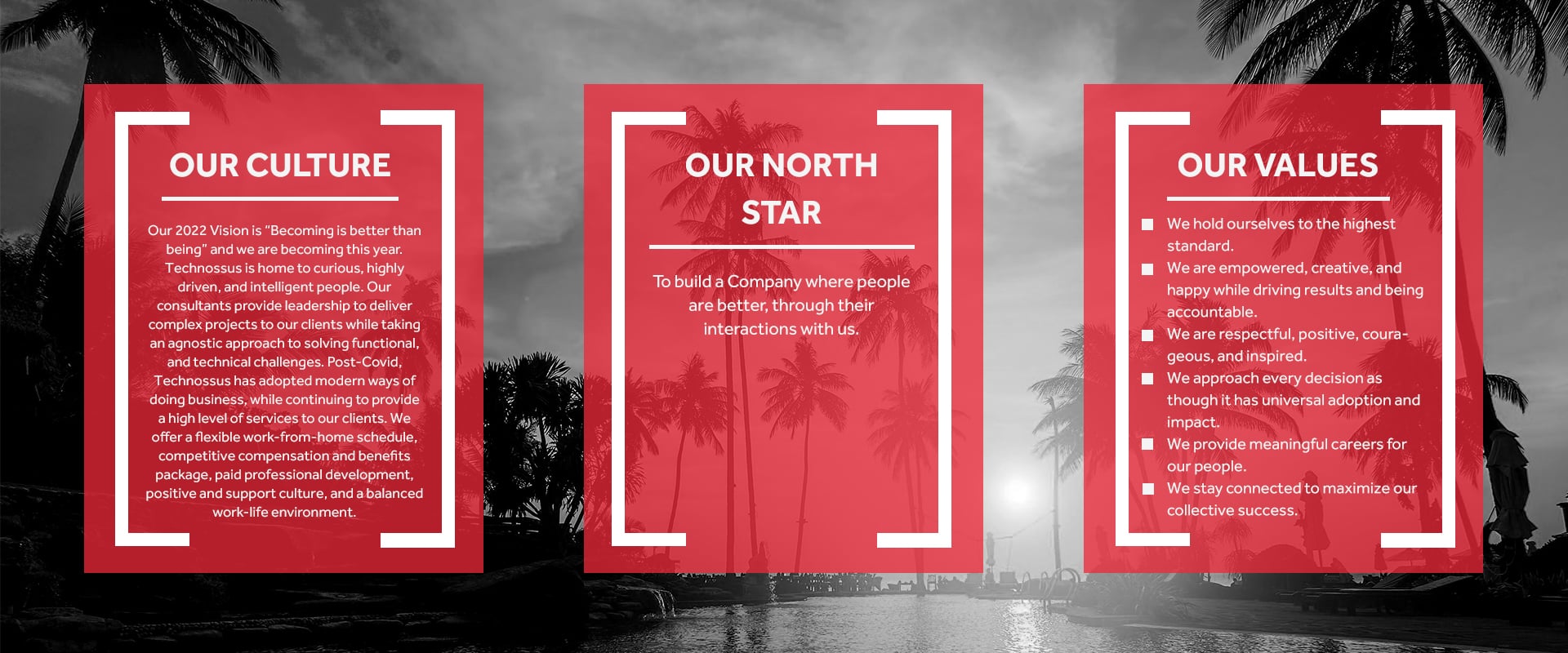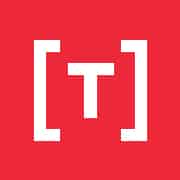 This will likely be the most challenging job you'll ever love!
We are a 10-year-old company that is still evolving and challenging each person to be more involved, to put their individual fingerprint on the future of Technossus. Everyone here has a voice. We ask a lot of our team members – the highest standard of quality, vulnerability to ask for help and admit their mistakes and constantly look to improve in their proficiency as a Consultant. We value and reward those who contribute to these goals and behaviors that are team oriented.
If helping clients realize successful business outcomes is important to you than technology being used, this could be the place you blossom into a true Business Consultant as you build mission-critical software and help solve client technical problems. We believe the business outcomes are significantly more important and valuable than the technology utilized.
If culture is important to you, this would be an amazing place for you – because we have built a Company where the journey together, is the thing that provides us individual value and satisfaction. Our people are open, curious and committed to learning rather than being closed, defensive and committed to being right. We value individuality and respect & support our employees' desire to learn and grow within our organization.
We typically drive to client locations, because we believe that value creation starts on day one with personal relationships. Those relationships are best-built face-to-face with our clients and our team members. We believe an average daily commute around Orange County is a small price to pay for the cultural integration and deep relationship development, that allows us to become trusted advisers and impactful consultants to our clients and colleagues.
If what you just heard excites you – we want to meet you. Welcome home to Technossus!
Fun, Inclusive Work Environment
Premium Offices and Location
Competitive Benefits
Constant Training & Mentorship
Teambuilding & Outdoor Activities
Community Activities
Our core values
We believe in the following core sets of values and apply them to every engagement:
We hold ourselves to the highest standard.
We approach every decision as though it has universal adoption and impact.
We provide meaningful careers for our people.
We are empowered, creative and happy while driving results and being accountable.
We are respectful, positive, courageous and inspired.
We stay connected to maximize our collective success.
Awards and Recognition