Investing in the Future with the Boys & Girls Club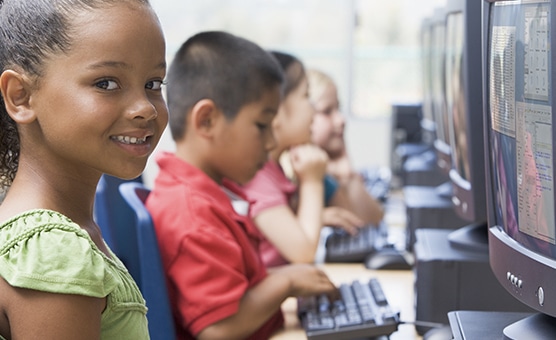 Investing in the Future with the Boys & Girls Club
As 2015 comes to an end and many of us are focused on planning for the upcoming New Year, it's a great time to reflect on the past and contemplate what's yet to come. For all of us at Technossus, especially during a season when the family is so important, this brings to mind the future generations.
As a company, not only are we thankful for our own children, particularly since many of our associates have welcomed new additions to their families this year, but we are also truly invested in the youth of Southern California. They are our future, the talent that will help our business, industry, nation, and world to thrive in the coming years and decades. Considering this vision, we are grateful to have found the Boys & Girls Club of Santa Ana (BGCSA), an organization that shares these same ideals and is striving to make a difference in these young lives.
A little over one year ago, Robert Santana, CEO of BGCSA, presented to the members of Vistage Worldwide here in Orange County, CA. Kevin Castle, CTO at Technossus, remembers being staggered by the fact that today, the majority of the youth in Santa Ana, CA, one of the most disadvantaged communities in the region, face a reality where access to technology, training, and skills is severely lacking. Being a member of the Technology Industry, this is a critical issue. We have already noticed that finding good developers is hard, and research shows that it's only going to get harder.
The Bureau of Labor Statistics predicts that by 2020, there will be 1.4 million jobs in the field of computer science, but just 400,000 college computer science majors to fill them. Fortunately, Santana went on to explain that BGCSA is continually working towards eliminating this disparity, by ensuring that all of their members have the resources and support system necessary to succeed in an increasingly competitive 21st-century economy. It was from this point on, that Technossus partnered with BGCSA to sponsor the positive and healthy development of our youth.
We live in an age that demands our kids have access to technology, the absence of which will leave them at a great disadvantage in comparison to their peers around the globe. Seeing this need in the community, the Boys & Girls Club of Santa Ana has created a new strategy in order to focus on developing skills and competencies that close the digital divide in their area. BGCSA members can now access programs that teach the fundamentals of coding, as well as a robotics program, which applies this foundational knowledge with basic concepts in engineering. Combined with their existing IMPACT Model, this technology introduction can help fulfill their Mission and put Santa Ana's youth on a clear path to educational achievement, college and career opportunities, and a successful future.
Technossus is proud to support BGCSA and share our love of technology with Santa Ana's youth. Through financial sponsorship, we have contributed to the development of BGCSA's cutting-edge technology programs. In addition, A Day in the Life Event was held at our headquarters in Irvine, CA, helping to expose BGCSA members to the different career paths that exist within the field of Computer Science. We are also in the process of coordinating walk-throughs with our clients in the Aerospace and Biotechnology industries.
As you prepare to welcome in 2016, we here at Technossus invite you to join us in supporting innovation in technology programs at the Boys & Girls Club of Santa Ana and make an investment in ensuring our youth are prepared for the jobs of tomorrow and beyond.
How You Can Help
Contact Travis Whitten, to learn more about how you as a corporation or as an individual can get involved.