Technossus Achieves Microsoft ALM Gold Certification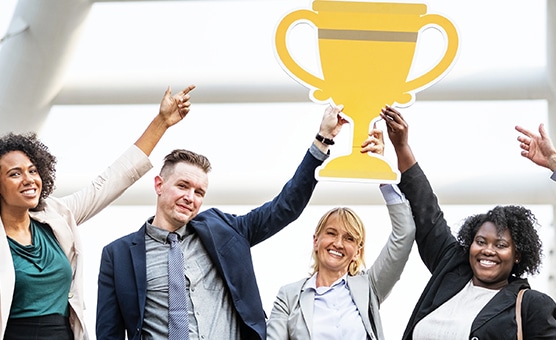 Technossus Achieves Microsoft ALM Gold Certification
Technossus has always been proud of the quality of our software development processes and the business results they allow us to deliver. Today, we're especially proud to announce that we have been certified by Microsoft as an Application Lifecycle Management (ALM) Gold partner, adding Microsoft's seal of approval to that of our satisfied clients.
Technology is our passion; we love staying current on the cutting edge and identifying how the latest innovations can be used in new and creative ways to solve real-world problems.  But raw technical know-how alone is not enough.
"No matter how brilliant your developers are, if you aren't supporting them with modern application development methodology and tools, you aren't enabling them to deliver at the peak of their potential," says Kevin Castle, Technossus CTO. "Done right, ALM provides a framework that empowers developers and connects business stakeholders to ensure that expectations are met and projects can be delivered successfully and reliably."
As a software development & systems integration consulting firm, delivering the business results our clients expect on time and on budget is not just a priority for Technossus— it's the priority.  So we've taken best practices from Microsoft and other industry leaders and integrated them with our own hard-earned experience to continually evolve our ALM processes. And now, through our ALM assessment, strategy, and training services, we are bringing that expertise to our clients.
"We've had great success in delivering software solutions for our clients, but some projects belong in-house and in the hands of clients' own IT," says Ravnish Bhalla, Technossus CEO. "Using our knowledge and experience to help our clients evolve their development processes enables us to be a better partner. Our goal is to see our clients succeed, and our ALM services are one more way that we can help make that happen."
With gold certification, Technossus joins a select group of companies (less than twenty in the United States) recognized by Microsoft for ALM expertise. In addition to ALM, Technossus also holds Microsoft certifications in Application Development as well as Systems Integration and provides consulting services across the Microsoft technology stack, mobile application development, and cloud computing.