Transforming Radiology: Leveraging AI and Cloud Solutions for Enhanced Healthcare Efficiency and Collaboration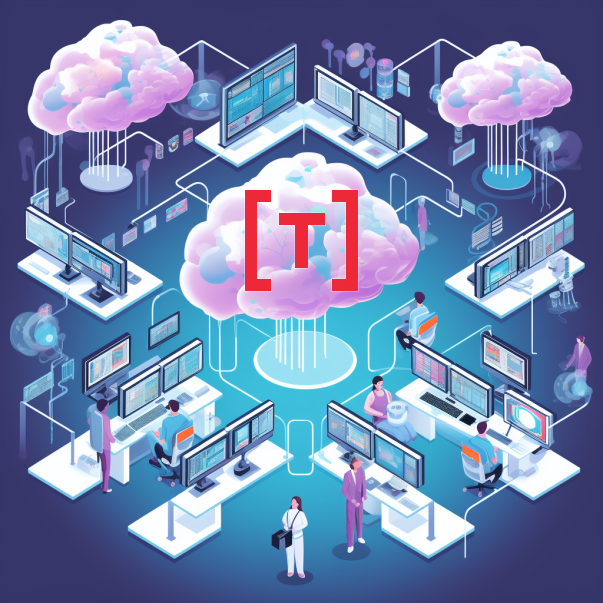 Transforming Radiology: Leveraging AI and Cloud Solutions for Enhanced Healthcare Efficiency and Collaboration
The healthcare industry generates 30% of the world's data. Ninety percent of that data is related to radiology services, with approximately 3.6 billion imaging studies conducted annually.  The imaging sector is a thriving $40 billion industry and a leader in healthcare innovation.  With so much data and a growing dependency on data-driven innovation like AI, the radiology industry is moving to the cloud.   
Transitioning to third-party cloud providers to enhance data management and scalability is a growing trend amongst radiology providers. In particular, AWS has significantly advanced in supporting complex imaging platforms and offering affordable, scalable, secure storage and archival solutions. Additionally, AWS provides tools for data research and machine learning/artificial intelligence (ML/AI). 
By running imaging solutions in the cloud, healthcare providers can substantially improve performance and overall availability, increasing efficiency for providers and patients. One extensive health system utilizing AWS reported load times of 0.267 seconds per study, demonstrating faster speeds than the average page speed of 1.65 seconds on the first page of Google search results¹. Cloud migration also allows health system and imaging center leaders to focus on other priorities by leveraging the 24/7/365 security and maintenance provided by their vendors, reducing costs for disaster recovery, and freeing up internal IT resources. 
Moreover, third-party cloud support for radiology offers improved scalability while often reducing costs. For example, AWS reduced image storage costs by 40% for a health system experiencing monthly storage growth of 1TB. Centralizing data platforms for images and health data can align imaging with the continuum of care, facilitating collaboration among providers and researchers. 
Cloud services also provide health systems with access from anywhere, enabling radiologists to meet demands across the system more efficiently. This approach may also reduce costs by eliminating duplicity and consolidating system sites in the cloud. 
In breast imaging, 3D mammography systems, which now make up nearly 50% of the systems in service, have proven effective in reducing false positives and unnecessary biopsies. Cloud migration will support systems dealing with large datasets generated by these 3D systems, which require substantially more archive storage space. 
The adoption of artificial intelligence (AI) continues to be a prominent trend in radiology. With nearly 400 FDA-cleared algorithms available as of January 2023, AI is enhancing various aspects of radiology, including speeding up exam throughput, reducing retakes, improving image quality, automating measurements, and simplifying data retrieval from previous exams. Continued AI innovation and adoption will likely be a critical factor in mitigating the impacts of ongoing labor shortages. 
In summary, the healthcare industry's reliance on imaging and the increasing adoption of AI in radiology necessitate improved data management, scalability, and accessibility. Cloud services, such as those offered by AWS, present viable solutions to enhance efficiency, reduce costs, and facilitate collaboration among providers and researchers.
Ready to unlock the full potential of AI and cloud solutions in radiology? Technossus is here to seamlessly integrate cutting-edge innovations into your healthcare system and empower a new era of efficiency, collaboration, and improved patient care. Contact us today. 
¹Website Load Time Statistics: Why Speed Matters in 2023 (websitebuilderexpert.com)