5 Tips for Cloud Optimization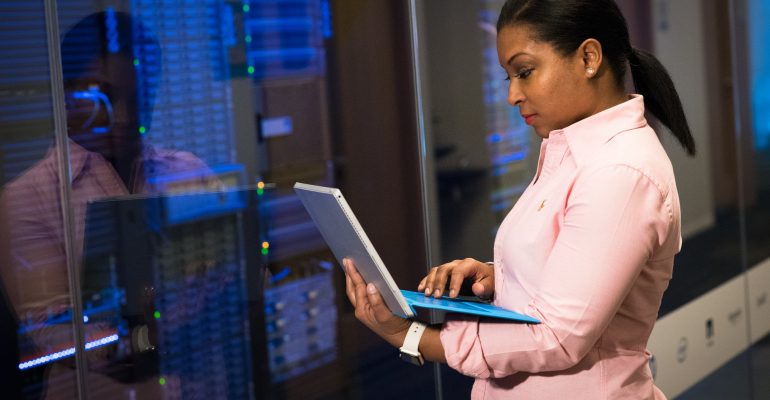 5 Tips for Cloud Optimization
The cloud, which refers to the use of remote servers rather than in-house servers, has become a convenient way for organizations to store, manage and process the data they produce. Cloud services include software, business process, infrastructure and platforms that simplify a company's operations. Statistics show that more and more companies have been moving their files and documents to the cloud. In addition, research shows that the cloud computing industry will continue to see significant growth over the next few years. Gartner predicts a 17 percent growth for the cloud services market for 2020 alone.
"The cloud managed service landscape is becoming increasingly sophisticated and competitive. In fact, by 2022, up to 60 percent of organizations will use an external service provider's cloud managed service offering, which is double the percentage of organizations from 2018," Gartner's vice president of research Sid Nag said. "Demand for strategic cloud service outcomes signals an organizational shift toward digital business outcomes."
Yet, there is more to cloud computing than simply tossing your files up on a remote server. For the cloud to be beneficial to any business, it needs to be optimized.
The Importance of Cloud Optimization
Optimizing the cloud for your organization is just the process of selecting the right tools to meet your needs. There are a variety of cloud options out there, but it is not a one-size-fits-all environment. Selecting the most popular or less expensive option may not be right for your company. So, rather than wasting your time and money on a product that doesn't quite fit your needs, your organization needs to spend some time considering cloud optimization before you invest in any products or services.
There are a number of benefits that cloud optimization has including:
Improving efficiency
Stronger sales
Safe data storage
Cost savings
If you are looking for ways to get the most from the cloud without overspending. Here are some tips that you can use for your cloud optimization strategy.
Tip #1: Define your KPIs
Before you move your data to the cloud, consider creating a strategy that covers the question of why you will be using this particular cloud option for this set of data. If you are moving to the cloud simply because you feel you need to be there, you'll likely find yourself overspending and not getting the best return on your investment. Rather, define some key performance indicators that you expect to see as a result of buying into any particular cloud option or service. The most important aspect is monitoring your KPIs and see if they are being met by this particular application. If not, consider an adjustment either to your cloud computing service or to your KPIs.
Tip #2: Tailor to your needs
Many companies overspend on cloud computing options because they failed to understand they don't need to buy the complete package. Think about the cloud as an application buffet. You can pick and choose those pieces that work for you without having to buy into everything that company offers. This is why scaling is such an important aspect of cloud computing. Find a service that will allow you to scale up or down to fit your company's needs. For example, when you invest in a storage option in the cloud, you don't have to buy big in the beginning. Remember that cloud computing companies will charge you for the amount of storage you buy, not what you use. So, if you purchase several terabytes but only use a fraction of that amount, consider adjusting your spending in this area.
Tip #3: Reduce your reliance
When you consider ways to optimize your organization's cloud computing needs, think about how much data you really need to save. There is an overabundance of information out there and many organizations produce more data than they need. One way of saving on your cloud computing needs is being realistic about what you need to save. There are less expensive storage options available for archiving data that you don't need to access on a regular basis. You may even decide to remove unneeded data from the cloud to cut back on your storage spending. However, before you discard your data, ensure that you are in compliance with any local or state regulations. This is particularly important if you are dealing with the personal data of individuals.
Tip #4: Hire a professional
Cloud computing can be complex and finding the right fit for your company can be time-consuming. If you are considering ways to cloud optimize for your organization, consider calling a professional to help. Professionals like those at Technossus have the industry experience and expertise to ensure that you are getting the most from your cloud computing investment.
Tip #5: Consider the small stuff
Cloud computing can be overwhelming but don't forget to look at the small services that you are paying for on top of the more important ones. These peripheral charges can add up, which means if you can reduce these extra charges you could save your organization a lot of money. Review your cloud computing bill on a regular basis and track the spending on these smaller services. If you are being charged for a service that you don't understand and don't feel is necessary for your company, contact your cloud service provider for more details. Most cloud service providers do a good job of detailing these extra charges, which makes it easy for you to see where your money is going.
Cloud Optimization for Your Organization
Transitioning to the cloud is one of the best ways that an organization can save money and expand resources. There are a number of advantages that cloud computing offers but it is important to have a good cloud optimization strategy so that you don't overspend on services you don't need.
To get started with cloud optimization or to build a strategy that helps your organization get the most from the cloud, contact Technossus for a free consultation.