Sparking Innovation as a CIO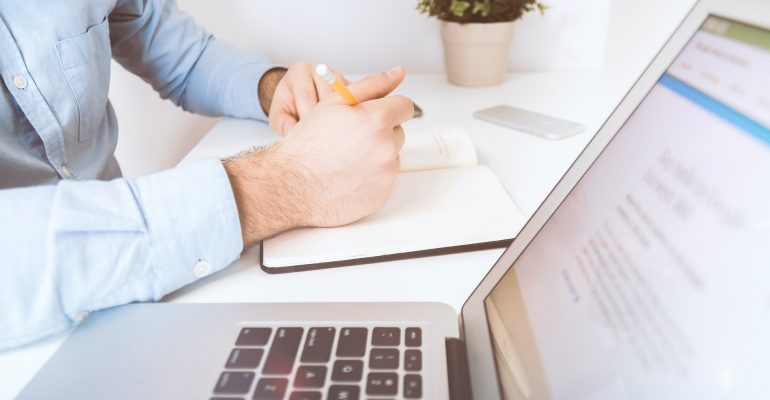 Sparking Innovation as a CIO
For the past several months, IT leaders have been working hard to manage the long list of priorities being demand to preserve continuity for their organizations. As many companies continue to build their remote workplaces, CIOs may start to be concerned about how they can continue sparking innovation.
Social distancing will undoubtedly have a negative impact on employee connections and conversations that lead to creative solutions. Sparking innovation is difficult in a remote atmosphere. Many employees are becoming tired of video conferences. They are frustrated by not being able to meet face-to-face with co-workers. However, there are ways that CIOs can continue sparking innovation even in a pandemic.
Embrace Emerging Tech
Innovation is vital for companies who want to stay competitive in their industries. Part of that is to engage and embrace advanced and emerging technologies.
Today's tech world has so much to offer including artificial intelligence, virtual and augmented reality, robots, drones, and more. The applications of these tech tools vary and in some cases are still being developed. CIOs who are looking for inspiration can consider different uses for these types of technology in all of a business's processes and departments. Invite team members to offer some feedback on how these emerging technologies could help the company. Asking those who are more directly involved in the business processes can uncover needs or wants that these tech tools could solve.
Form Strategic Partnerships
Many startups depend on financing from venture capital firms. It has been useful to overcome the innovation challenge. CIOs can form connections with venture capital firms that can make the right introductions, helping organizations discover innovative solutions to their business problems. This helps the startup by distributing its product and gaining new customers. It also helps CIOs uncover hidden gems of technology that can help them create a more simplified and streamlined process at their companies.
However, CIOs don't need to just rely on external solutions. They can also create their own internal solutions. For example, earlier this year, Nestle used augmented reality technology to help its production and research and development teams connect with suppliers during the COVID-19 lockdown. The company created its own solution by using tools like remote desktopsdigital, smart glass, 360-degree cameras, and 3D software to connect individuals across locations. This development helped the company continue to operate globally despite the pandemic. According to the company, it allowed them to increase efficiency while giving experts what they need to work on multiple projects. Furthermore, the company's global head of manufacturing said that the AR solution would continue to be a part of what they do, even after COVID-19. "Going forward, remote assistance will become a new way of working. It will increase speed and efficiency in facilities and reduce travel to Nestlé sites, helping us reduce CO2 emissions across our operations," David Findlay said.
CIOs should be looking for innovation both inside and outside of their own companies. When it comes to bringing transformation to an organization, it is wise to build a strong, multifaceted network that can support change.
Inspire Innovative Culture, Digital Innovation
Innovation is not just something that happens during brainstorming sessions, it should be built into the company culture. While it is not easy to create an innovative culture, there are some steps that CIOs can take to encourage employees to move in this direction. These include:
Lead by example – One of the best ways to inspire innovative thinking in employees is by showing them. This relies on clear communication of the importance of innovation for an organization, but it will also take some time. Allow employees the time and space to come up with some creative ideas. Another important facet is to accept failure. This simply means that employees understand that if their project does not produce the results that were expected, it is okay. By accepting failure, it removes the fear from employees that may be holding them back from attempting innovations.
Collaboration – Another way to inspire an innovation culture within an organization is to welcome collaboration among employees, however that looks during a pandemic. This may mean investing in more digital tools to allow employees to connect and work together. It can also mean offering innovative workshops or sessions that allow employees to connect and spark some innovation. Getting employees from different departments to work together rather than keeping everyone separated is a great way to cultivate collaboration.
Digital engagement – Inspire some innovative ideas through digital engagement such as idea competitions where employees are asked to come up with some creative solutions to business problems. Scheduling virtual brainstorming sessions is also a great way to connect and engage with employees. Don't forget to offer rewards and acknowledgment for those employees who participate as this can go a long way to encouraging them and creating an innovative company culture.
Create Effective Guardrails
To correctly guide innovation, guardrails need to be developed, especially for remote teams. By putting some guardrails in place, employees' innovative plans can be steered to fruition. Having some principles in place that instruct employees, particularly when the CIO is not available, ensures that the project will continue to move forward in the right way.
To get started, CIOs will need to break down their system into different topics. For each topic, develop a principle or guardrail that should not be broken. However, it is important to keep it simple and not to overwhelm the team with a document that is thousands of words long. Try to keep it to a one-page brief set of guidelines.
Once the guidelines or principles have been developed, be sure to share them with the team. Make them accessible to employees so that they don't need to contact the CIO every time they have a question. As well, review them often with the team and try to keep them front of mind for employees. Installing guardrails into innovation gives employees the freedom and space to be creative while staying within certain boundaries.
Sparking innovation in a rapidly changing world may seem like a big challenge but it can be done with some small steps. Embrace emerging technologies, building strategic partnerships, cultivating an innovative culture, and setting some guardrails up to guide the process are some of the best ways that CIOs can continue to spark innovation in employees and the company.