Technossus named as a 'Best Place to Work' in Orange County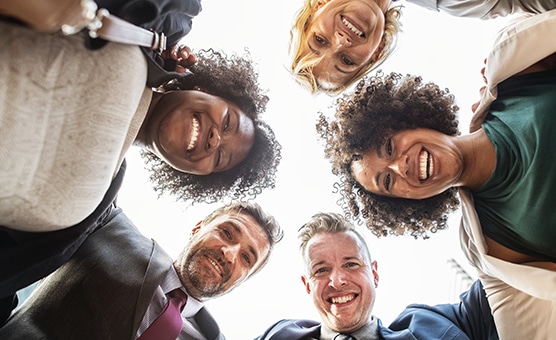 Technossus named as a 'Best Place to Work' in Orange County
At Technossus, the responsibility we talk about is to deliver quality results that help our clients succeed. But there's a second responsibility that's almost as important: the responsibility each of us here has to one another, and that of the company's leadership to the individuals that have chosen to call Technossus their professional home.
So it is with great pride that we can now announce that the Orange County Business Journal has honored Technossus as one of the 2015 Best Places to Work in Orange County.
"It's validation that we're doing things right," Ravnish Bhalla, Technossus's CEO said. "To me personally it's very important that we have a culture where everybody feels at home, that they feel this is a place that they want to spend a major part of their future working career – if not all of it. This field is as much art as science, and you need to have people perform at their creative best. They can only do that if the environment and the people around them promote it. Happy people who are excited about their jobs will work hard, smart, and creatively — and that's ultimately what we deliver to our customers."
Anna Almquist has been with Technossus since shortly after the company was founded in 2008 and leads office operations and Human Resources. "This is our family; it's my second home," she said. "Everyone gels well together: it's fun here. And everybody genuinely cares about each other."
"We've got folks with different personalities, backgrounds, and styles and we all coexist and work well together – but people are allowed to maintain their individuality," said Jimmy Miller, who joined Technossus as a sales executive earlier this year. "People's opinions count, regardless of 'rank' or seniority: around here the best answer typically wins, as opposed to the most powerful person."
The awards program was created in 2009 and is a project of the Orange County Business Journal and Best Companies Group. The county-wide survey and awards program was designed to identify, recognize and honor the best places of employment in Orange County, benefiting the county's economy, its workforce, and businesses.
Ian Branson joined Technossus in February of this year and noted the collaborative nature of the company's culture. "You don't have to watch your back here like you do in some corporate environments: you can disagree with your cube-mate and it's constructive and collaborative rather than contentious. This is critical, as we're not a bunch of drones that go and mindlessly do a client's bidding: teams here work together to provide advice, guidance, and creative solutions that can really add value to our client's business."
"As a relative newcomer to Technossus, I have great admiration for what the company has achieved," Rob Neppell, Director of Sales said. "Technossus' relentless focus on recruiting top-notch people who aren't just exceptionally competent but who truly work and play well with others is amazing. My colleagues make me want to come to work every morning."
The full results and rankings of individual companies will be published in a special section of the Orange County Business Journal's July 27th issue.
About Technossus
Technossus is an Irvine, CA-based technology consulting and software services company, dedicated to partnering with clients to develop custom solutions for business transformation and growth. For more information, visit technossus.com, and follow the company on LinkedIn and on Twitter @technossus.