Understand Succession Planning for CIOs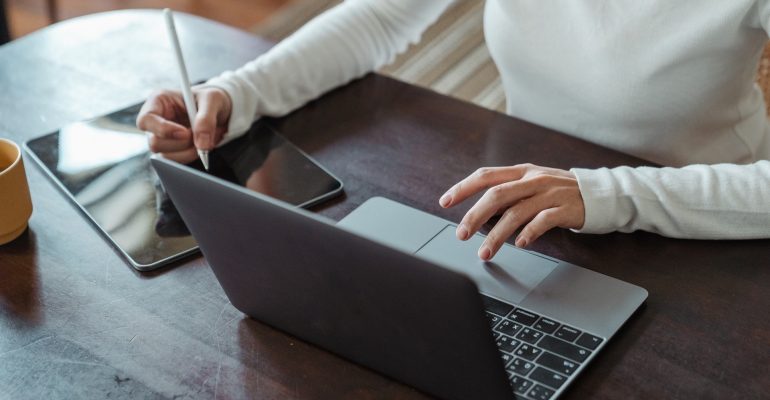 Understand Succession Planning for CIOs
Everyone will reach the age of retirement sometime. Therefore, it is necessary to prepare for the future of the company. Succession planning helps with filling these vacated senior positions across all disciplines.
Though this challenge is associated with all the C-suite roles, it is particularly complicated for the position of CIO.
When a CIO retires, there is a considerable loss of expertise and knowledge in a role that has changed vastly in the last few years. They have dealt with the older digital systems and technology platforms that are no longer used, and it is something a successor might not have.
But, the companies do realize that they can avoid this possible crisis by taking care of this change while the existing CIO still holds the position.
What is Succession Planning?
Succession planning is a business strategy that organizations use to pass leadership responsibilities to another employee(s). It ensures that the organization continues to function smoothly when a prominent person moves out of the organization. It gives them time to transfer knowledge and ensures that organizations are prepared by advancing or promoting employees at not only the executive or marketing levels.
This plan is not a one-time event, and, therefore, should be updated or re-evaluated every year as changes take place within the organization. When an internal replacement takes place, organizations can train their employees to take control as things change.
Generally, the board of directors looks after succession planning in a bigger organization. They train mid-level employees to occupy these positions. In a family-owned or a small business, succession planning means training the next generation to overtake the role.
Best Way to Approach Succession Planning
Here are some of the best ways to kick-start the succession planning process at your company:
Incent and Recognize Leaders Who Develop Others: Although this is a vital step, companies generally take a manager's ability to develop others for granted. It should be seen differently, and a company should let a manager train people for different roles across different streams. It links directly with the succession planning readiness results.
Engage All Stakeholders Who Will Be Impacted In The Process: HR (Human Resource) team should not own the process, but leaders from the business team should drive this method. HR should be there to facilitate the process and allocate useful tools required by the management. Not to mention, engaging stakeholders, especially senior leadership, is necessary. They should conduct interviews, take surveys, and attend focus groups.
Conduct Talent Assessments At Least Annually: This process should not be considered as a static event but a process that constantly changes and evolves. The plan gets outdated as soon as it is created, so you must review their talent consistently. Companies should consider using validated assessment tools like competency-based tools that assess skill, interests, and abilities, 360-degree feedback, and review past performance evaluation data. It will help you understand an individual's strength in a better way, and you can know their potential, career desires, and development needs.
Use Technology: All companies must consider investing in the software solutions space to automate the talent management process. Some solutions allow you to buy only their succession planning module, while others might want you to purchase the entire Human Resources Information System (HRIS) with a succession planning plugin.
These kinds of software will help you efficiently update, collect the data and share them with people across the globe. It will allow you to ease the complete process of constantly changing and evolving the plan.
Reasons It Can Fail
Succession planning can sometimes become devastating. It has so many moving parts that it is sometimes difficult to analyze if everything is moving in the right direction. Here are some of the most common reasons why it can fail:
Fixed Mindset Cripples Future Success: A person's potential illustrates their ability to succeed in a senior role. But what matters is the ability of the person to embrace challenges, grow, and overcome setbacks. When a person is promoted or hired for a role, the successor should know how to tackle setbacks, challenges, or ambiguity. Breakthroughs in psychology, cognitive development, and neurosciences suggest that the growth mindset is a more reliable indicator of future success than past performance. It means that the successor should focus on dealing with complexity, ambiguity, and volatility.
Incumbent Does Not Leave: This is one of the vital problems growing continuously. People are not leaving their positions. Few keep working to execute their retirement plans, while others do not want to stop working. Some are encouraged to stay for navigating the organizations in complex situations. Irrespective of the reasons, people who stick around for a longer duration disrupt succession plans.
Successors Leave: Regardless of an organization's effort in identifying the successor, the successor quit because of personal decisions or new opportunities. Therefore, once you find the successor, leadership retention and development must become vital. In today's world, where there is a shortage of high-potential leaders, the opportunity to move ahead on the ladder might not be enough to keep successor's on-board.
Conclusion
It is not difficult to have leading positions filled competently and securely in the long term. The only way to ensure long-term, forward-looking planning and the gradual familiarization of the new employee is by planning early. With thorough succession planning, you can counteract the demographic development and the shortage of skilled workers. It leads to saving money, ensuring a positive image of your company, and satisfaction among the existing employees.